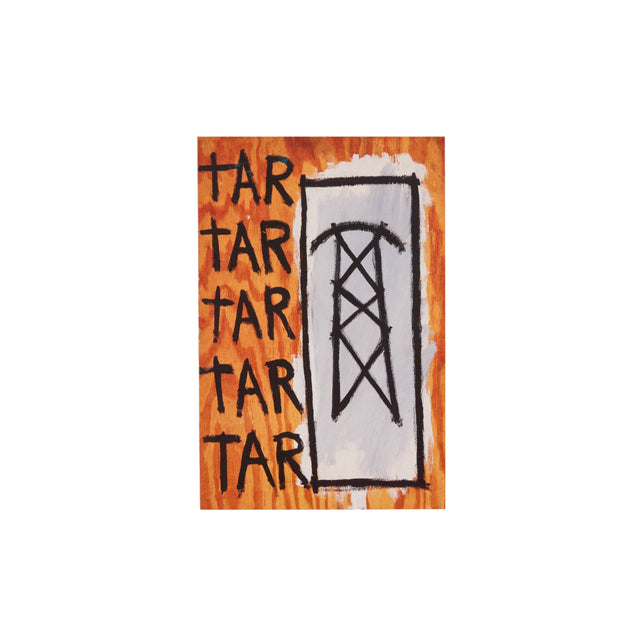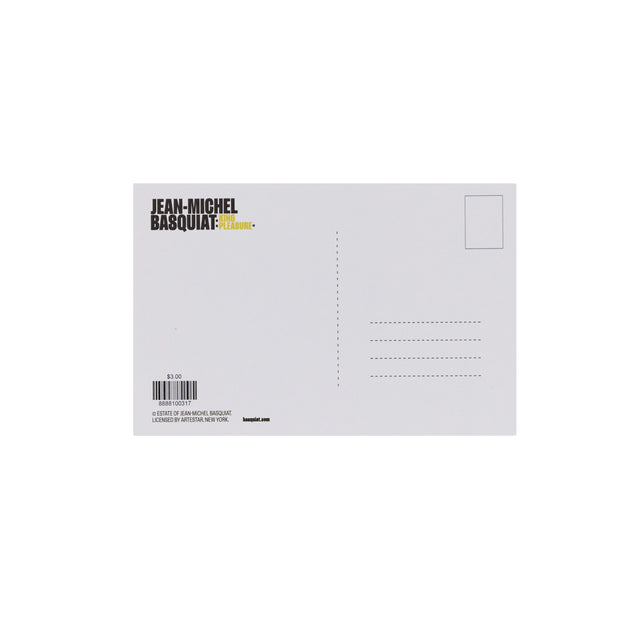 Basquiat "Tar" 1981 Art Postcard
Infuse your correspondences with the bold and vibrant spirit of Basquiat. This museum-quality postcard showcases Jean-Michel's mastery in combining text and visuals in his artwork Untitled (Tar), 1981 and provides ample room at the back to add your own personal message. Displayed on a bookshelf, or sent to an art-loving friend, this postcard will surely delight and intrigue.
Product details:
Size: 6.3" x 4.7"
Addressable reverse side
About the artwork:
Jean-Michel Basquiat, Untitled (Tar), 1981 
Jean-Michel created Untitled (Tar) in oil stick on wood at a size of 36.1 x 21.8 in.
© Estate of Jean-Michel Basquiat Licensed by Artestar, New York