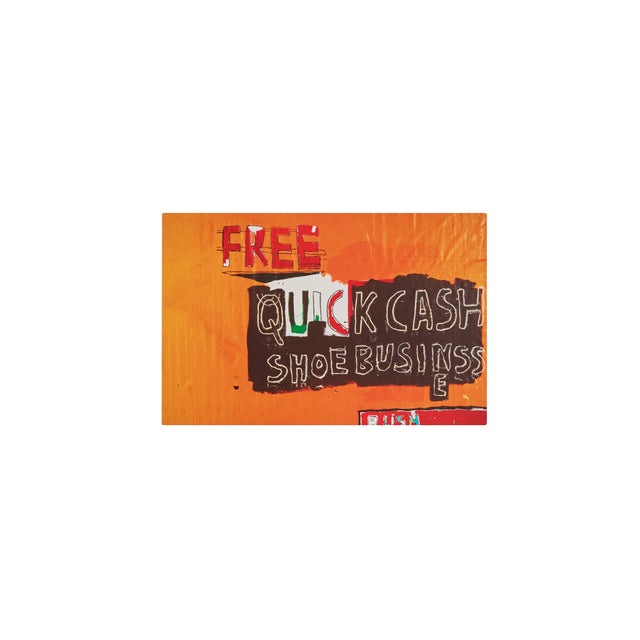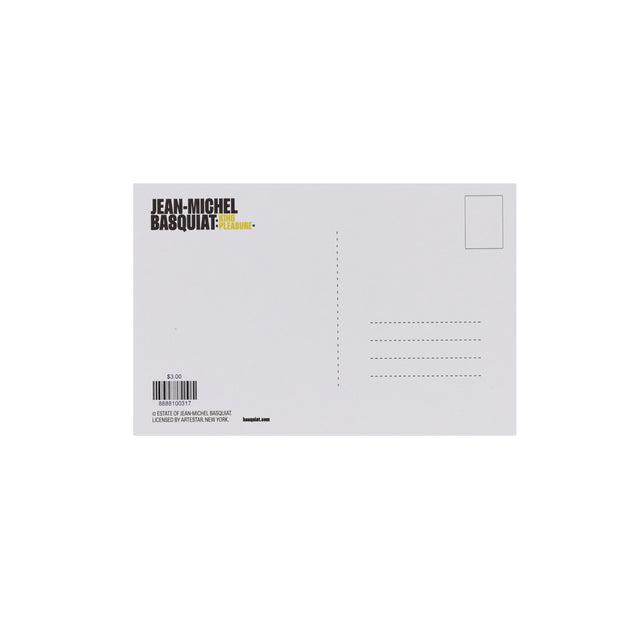 Basquiat "Quick Cash Shoe" Art Postcard
Striking, witty and packed with social commentary, Jean-Michel's Untitled (Quick Cash Show Business) makes the perfect postcard to share with fellow art-loving friends from across the miles. Printed on museum-quality paper, this standard-sized postcard provides ample room for you to express your most honest and candid thoughts in true Basquiat fashion. 
Product details:
Size: 6.3" x 4.7"
Addressable reverse side
About the artwork
Jean-Michel Basquiat, Untitled (Quick Cash Shoe Business), n.d.
Jean-Michel's painting, Untitled (Quick Cash Shoe Business) is a large-scale piece created with bright acrylic paints of oranges, reds, green, and black. His blend of text and color accentuates meaning, commenting on consumerism while remaining up for interpretation. 
© Estate of Jean-Michel Basquiat Licensed by Artestar, New York