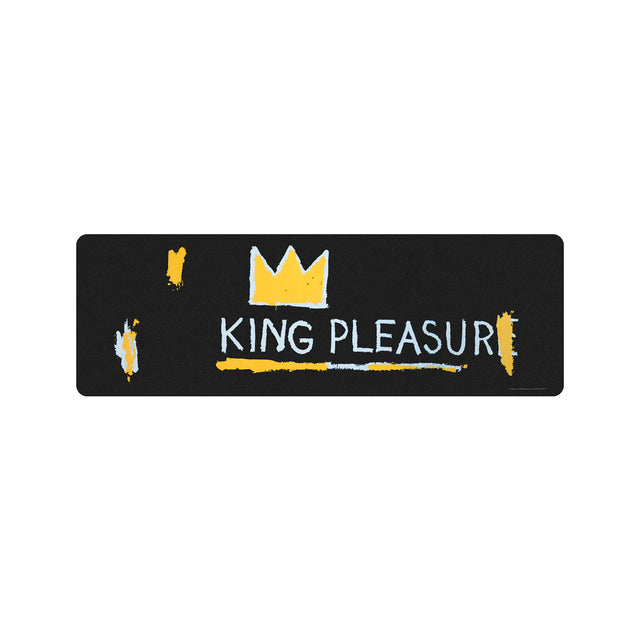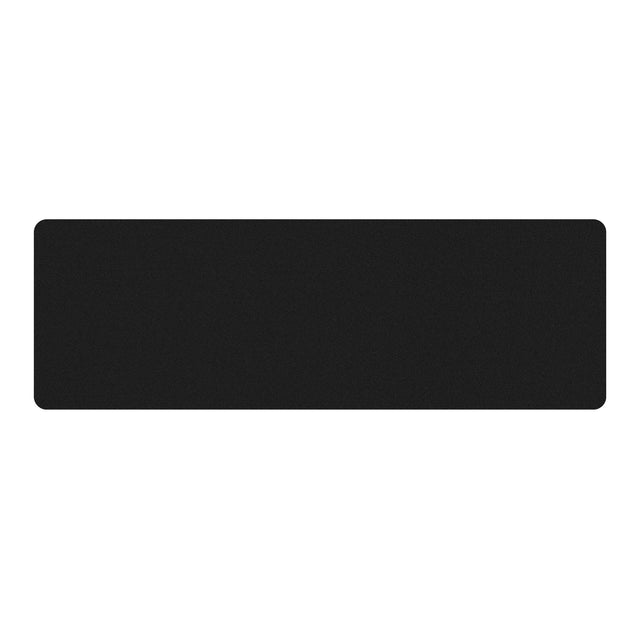 Yoga Mat Basquiat King Pleasure
This bold and eco-conscious exercise mat brings a bit of culture into your calorie burning. Featuring Jean-Michel's celebrated artwork, 
King Pleasure, 1987, this mat is perfect for yoga, pilates or any other workout. Constructed with natural tree rubber and a plush microsuede top layer, this mat is not only durable but also comfortable to use. 
It is biodegradable, free from harmful PVC, silicon and phthalates, making it an environmentally friendly choice. The mat also comes with a convenient nylon carry strap, allowing you to take it with you on the go.
Product details:
Size: 72x24 inches (183x61 cm); 3.5 mm thick
Weighs approximately 5 lbs. (2.25 kgs)
No slip mat - lightly spraying water on the top surface of the mat before practice will improve grip
Machine washable; Hang to dry (do not put in the dryer)
Made in China

About the artwork: 
King Pleasure, 1987
King Pleasure is the title of a painting created by Jean-Michel in 1987 and the name of a bebop-loving bartender turned jazz vocalist whose first hit, in 1952, "Moody's Mood For Love," catapulted him to fame. The song was a favorite of the WBLS DJ Frankie Crocker, who played it at the close of his show every night in the 1970s. Gerard Basquiat, Jean-Michel's father, was also fond of the tune.
King Pleasure also refers to the highly acclaimed Jean-Michel Basquiat King Pleasure exhibition that was organized and curated by the family of Jean-Michel Basquiat, currently on exhibit in Los Angeles after its initial New York City run. The groundbreaking show includes over 200 never-before-seen and rarely shown paintings, drawings, multimedia presentations, ephemera, and artifacts that tell the story of Jean-Michel from an intimate perspective, intertwining his artistic endeavors with his personal life, influences, and the times in which he lived.
© Estate of Jean-Michel Basquiat  Licensed by Artestar, New York