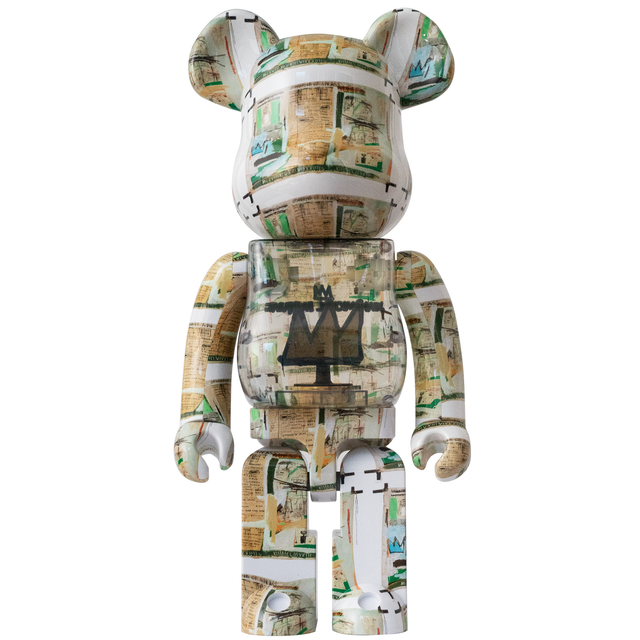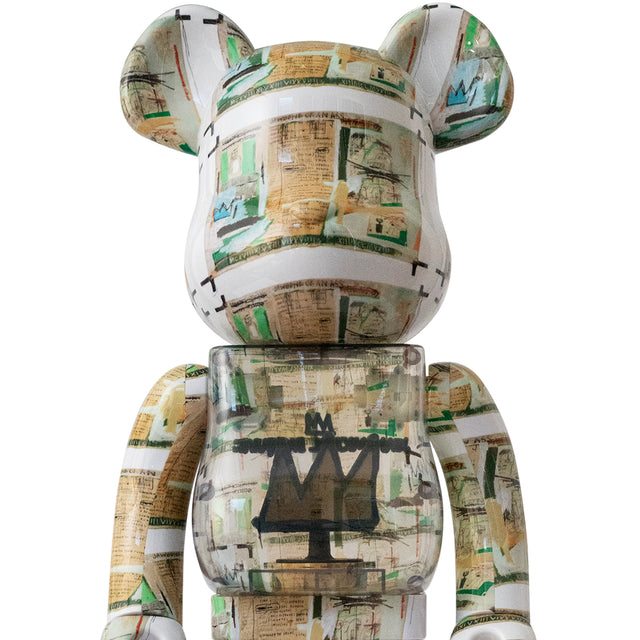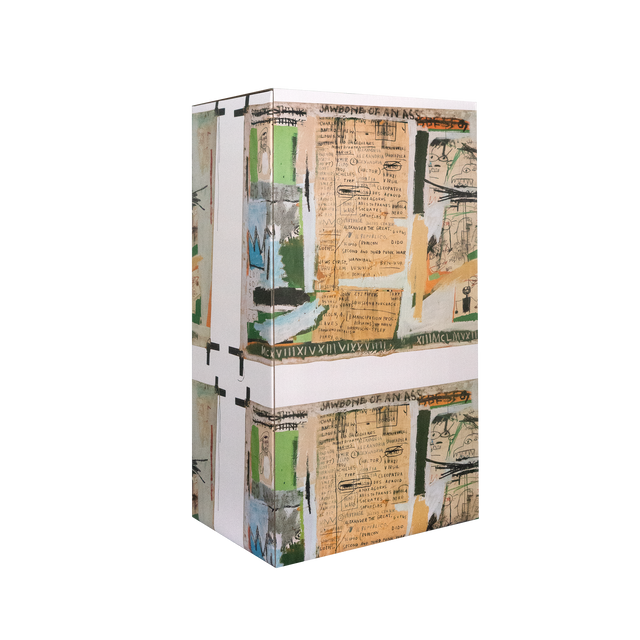 Basquiat Bearbrick - King Pleasure 1000% 27.5" (Exhibition Edition)
Produced in limited quantities, this collectible Bearbrick was made exclusively for the highly acclaimed Jean-Michel Basquiat King Pleasure exhibition in collaboration with the Estate of Jean-Michel Basquiat. 
The piece features the iconic "Jawbone of an ass" artwork by Jean-Michel Basquiat and stands at an impressive 27.5" tall making it a must-have for any serious collector of Be@rbrick or fans of Jean-Michel. These Bearbricks often sell out quickly as stock is extremely limited and will never be reproduced.
Japanese Toy company MediCom Toy released the first Bearbrick in 2001 and since then these highly sought-after collectibles have grown in popularity and esteem worldwide. As the perfect cultural complement to Jean-Michel's playful side, this Bearbrick makes an incredible gift with a compelling backstory.
About the artwork:
Jawbone of an Ass, 1982 
Few of Basquiat's works demonstrate the extent of his vast cultural knowledge as effectively as "Jawbone of an Ass." Completed in 1982 (his most celebrated year) the piece references icons of antiquity and ancient cities, reinforced by Roman numerals. The viewer is challenged to make sense of the cacophonous collection of references through wordplay, words repeated and twisted, creating a lexical puzzle.
The painting presents a cyclical vision of history and the crown motif is ever-present, along with stars, explosions, and battling figures. The word asbestos appears in the painting with a possible alternative title of "Jawbone of an Asbestos" offering a parallel between the jawbone of an ass as a powerful weapon and asbestos as a weapon of corporate greed.
© Estate of Jean-Michel Basquiat, Licensed by Artestar, New York