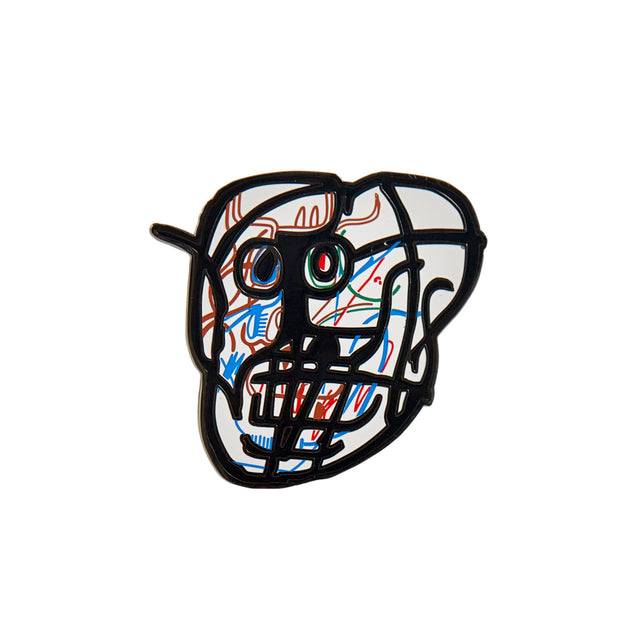 Commemorate one of Jean-Michel's recurring fascinations -- the human head -- with this collectible pin featuring his 1983 painting, Untitled (Skull). Each bold brush stroke is rendered in enamel and brass, and captures the vigor and intensity of the artwork in true neo-expressionist style.
Product details:
Dimensions: 1.5"  x 1.46" x 2 mm

Black nickel brass with hard enamel and rubber clutch   
About the artwork:
Jean-Michel Basquiat, Untitled (Skull), 1983
Many consider the heads Basquiat painted as some of his most autobiographical symbols. Deeply rooted in his identity as a Black artist in America, Jean-Michel's use of heads and skulls are evocative of African masks and also allude to his father's Haitian heritage, while also serving as a memento mori for followers of his work.
© Estate of Jean-Michel Basquiat Licensed by Artestar, New York