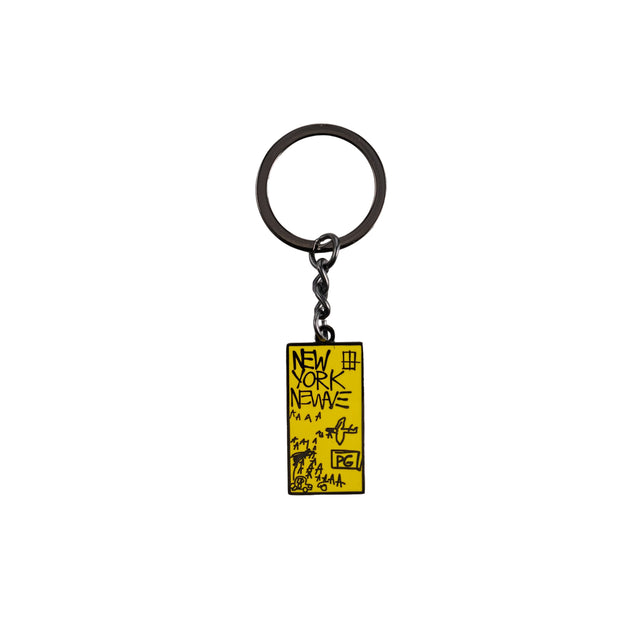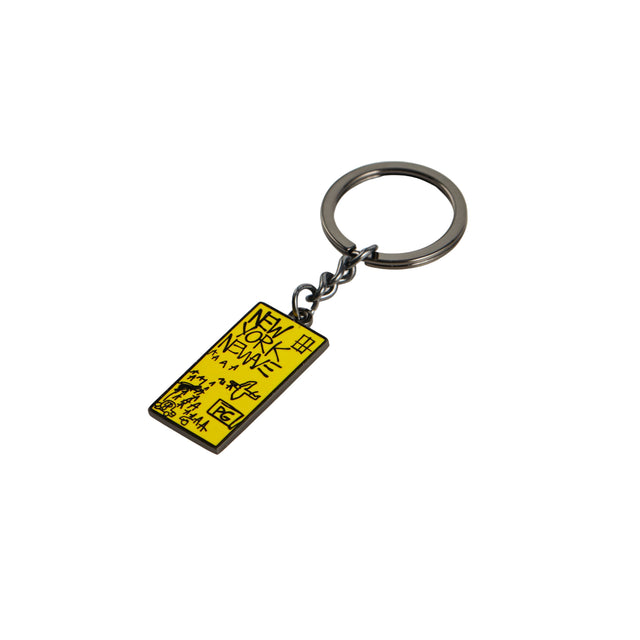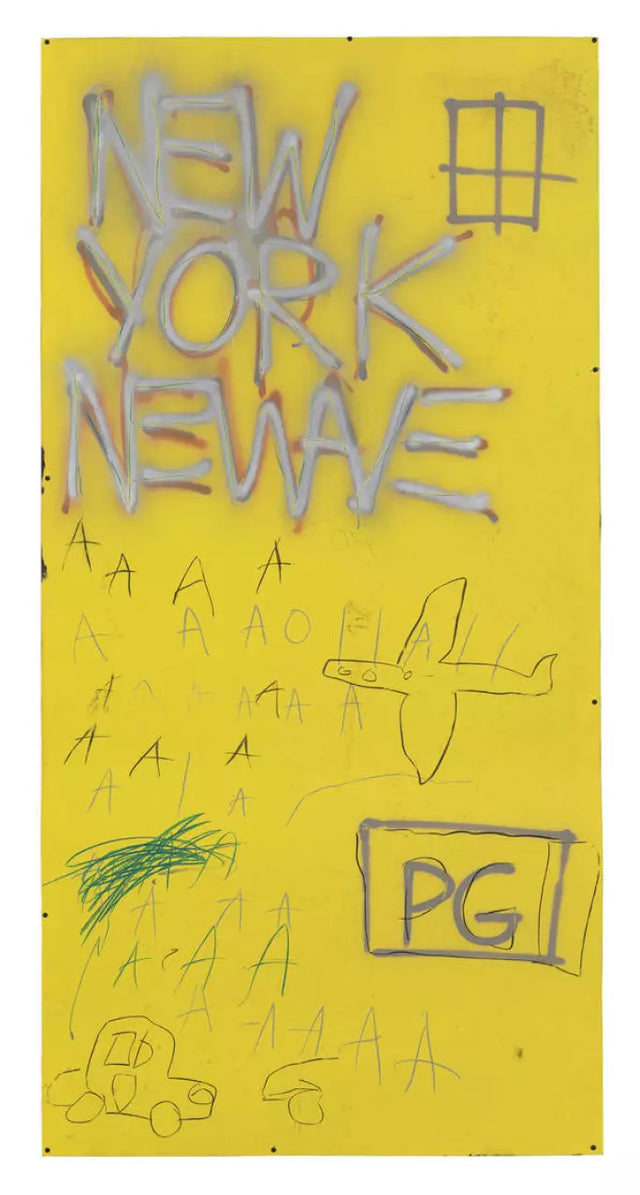 Basquiat New York New Wave Keychain
This keychain is a celebration of the 1981 exhibition often credited as one of the launch pads for Basquiat's career. In bold yellow and black metal, the keychain features Jean-Michel's artwork, Untitled, (1980). Showcasing Jean-Michel's iconic combination of words and drawings, those who know Basquiat's work will appreciate all that this keychain design represents.
Product details:
Size: 0.75 x 1.5 inch x 2mm
Materials: Black nickel brass with enamel
Jean-Michel Basquiat, "Untitled", 1980
To convey the energy of the downtown countercultural New York scene in 1980, Diego Cortez created the New York/New Wave exhibition. He curated over 600 works by more than 100 emerging and celebrated artists including Jean-Michel Basquiat, Andy Warhol, Robert Mapplethorpe and Nan Goldin. Cortez invited Basquiat, who was just 20 years old at the time, to exhibit several pieces in the show which is often credited as being one of the launch points in Jean-Michel's career. Basquiat made "Untitled", 1980 as a sign for the show that hung in the corridor close to the exhibition entrance.