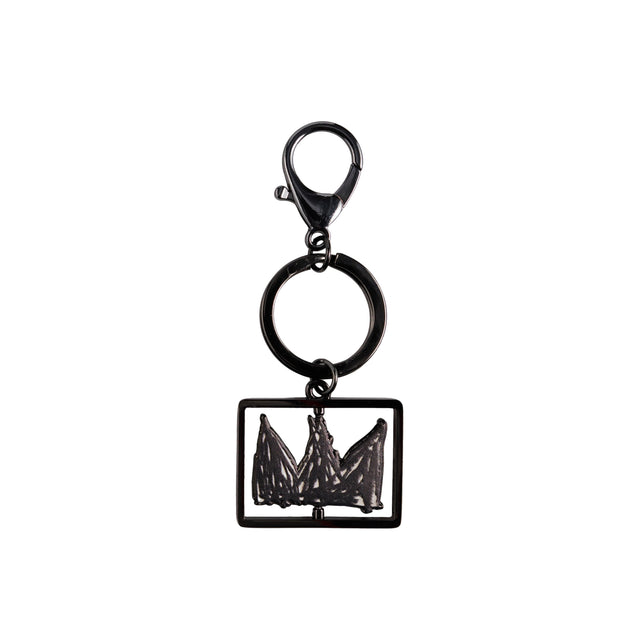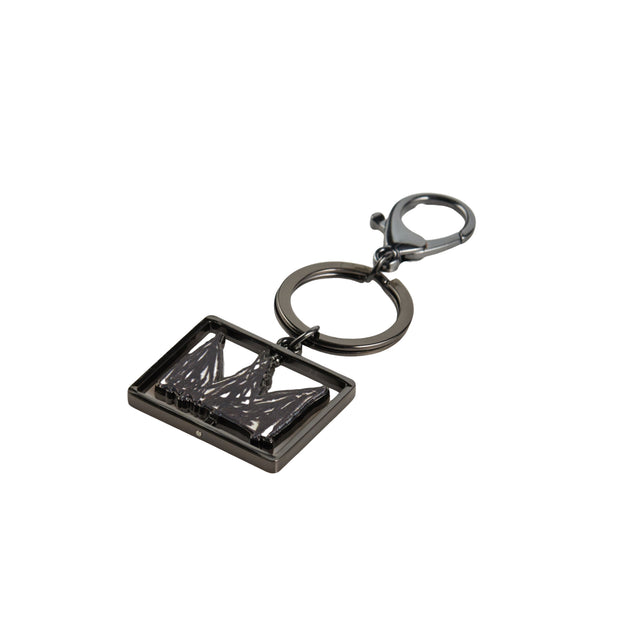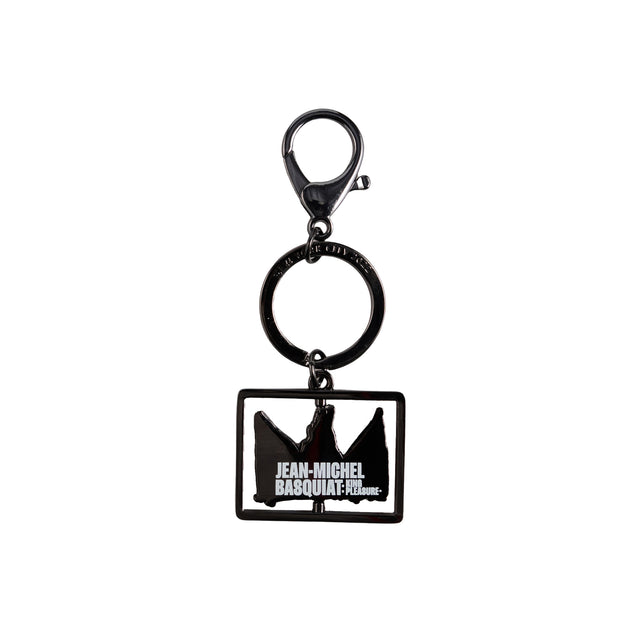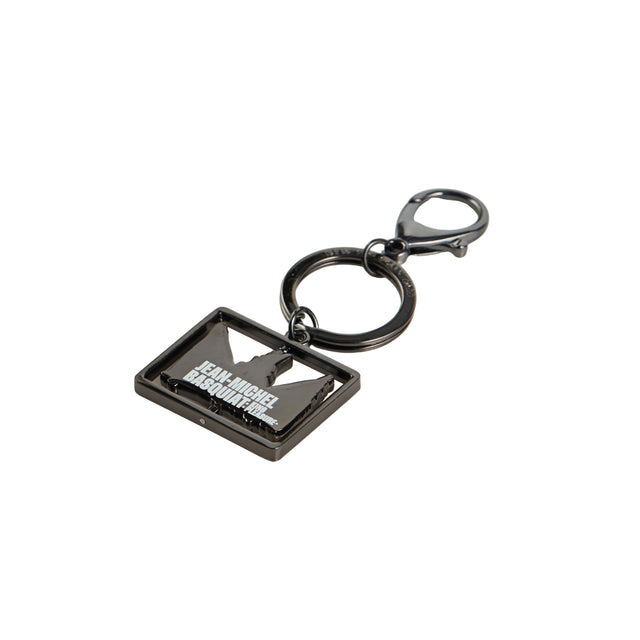 Basquiat Keychain with Spinning Crown
Made with hard enamel on nickel brass, this sleek all-black keychain features Jean-Michel's iconic three-pointed crown.  It also spins on its own axis, making it a perfect gift for fidget spinner fans.
Product details:
Nickel brass with enamel

Dimensions: 0.93" x 0.7" x 2mm
About the artwork:
Basquiat's Iconic Crown
For Jean-Michel, the crown represented the struggle for power and recognition, particularly for marginalized communities. By incorporating crowns into his paintings and drawings, he celebrated the strength of these groups, while also critiquing the systems that sought to oppress them.
© Estate of Jean-Michel Basquiat Licensed by Artestar, New York