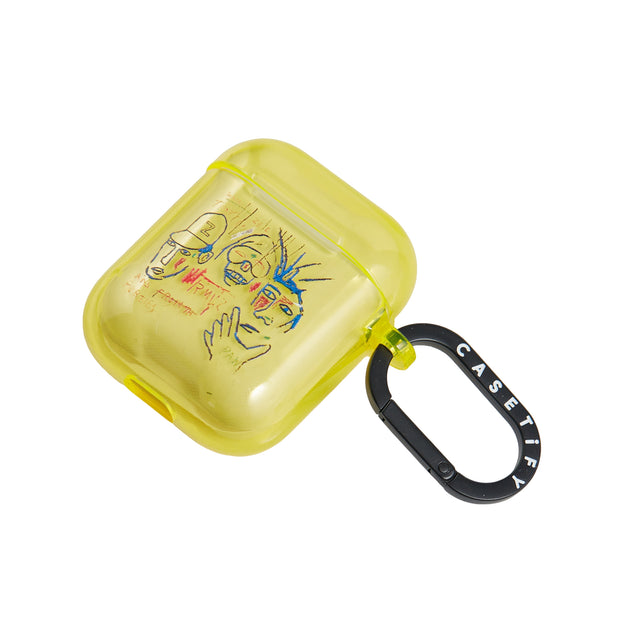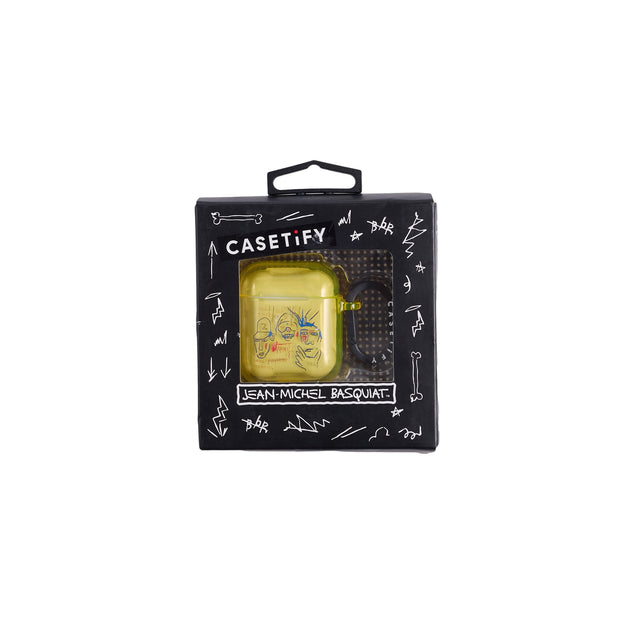 Basquiat Air Pod Case Hollywood Africans Design
Protect your AirPods while enjoying the artwork of Jean-Michel. The hardshell case offers lightweight protection and a sturdy key ring for safekeeping. This cultured Airpod Case has a playful palette of yellow, red, and blue that bring out the details of Jean-Michel's celebrated artwork, Hollywood Africans (1983).
Product details:
Color: Yellow

Key Ring Clip 

Precision Charging Port

About the artwork:
Jean-Michel Basquiat, Hollywood Africans, 1983
During a visit to Los Angeles, California in 1983, Jean-Michel painted Hollywood Africans, which was part of a series that investigated African American themes within the entertainment industry. By applying solid swatches of acrylic paints of yellow, black, and turquoise, Jean-Michel infused the canvas with a spirit and intensity that is uniquely his. 
© Estate of Jean-Michel Basquiat Licensed by Artestar, New York