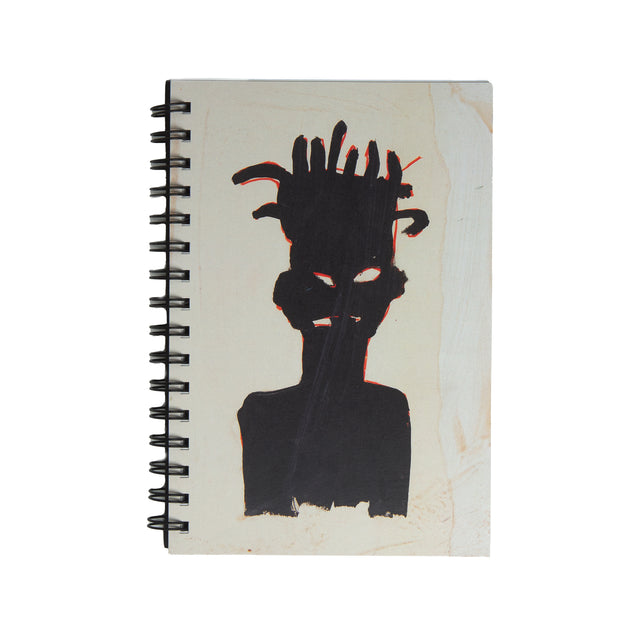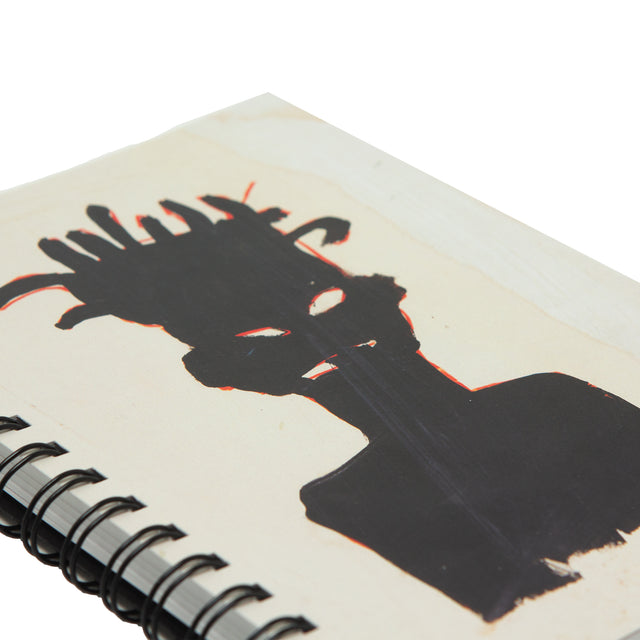 Capture your inspirations with this sleek spiral-bound Basquiat notebook. Draw, doodle, design, or write in these unlined pages with a cover featuring Jean-Michel's iconic artwork, interpreted by many to be a self-portrait. 
Product Details:
Size: 6 x 8.5"
Pages: 60
Spiral bound
About the artwork:
Jean-Michel Basquiat, Untitled (1960), 1983
This artwork is rendered in acrylic and oil stick on paper and features a solitary black figure that is interpreted by some to be Jean-Michel's self-portrait. The year 1960 is also significant, as this is his birth year, which also happened to coincide with the start of the Twist dance craze, the first time aluminum cans were used, and the year JFK was elected to the White House. 
© Estate of Jean-Michel Basquiat Licensed by Artestar, New York