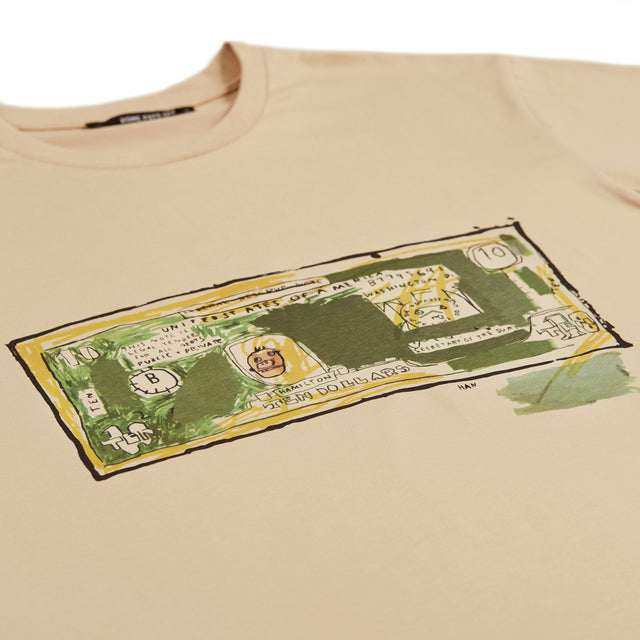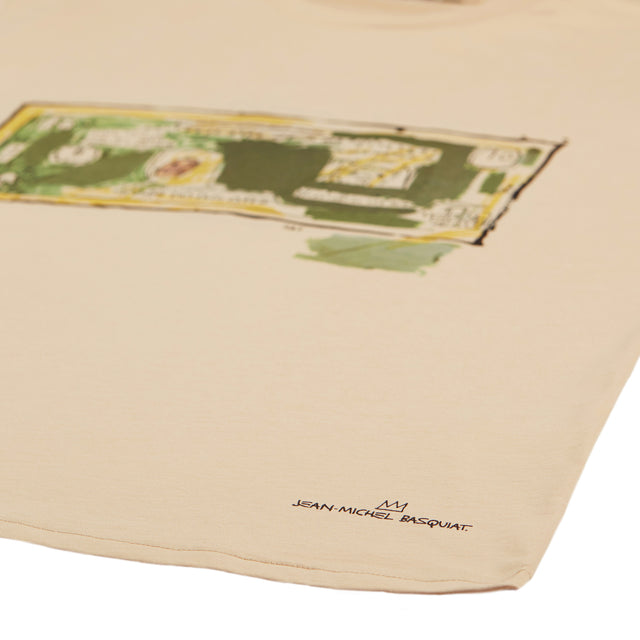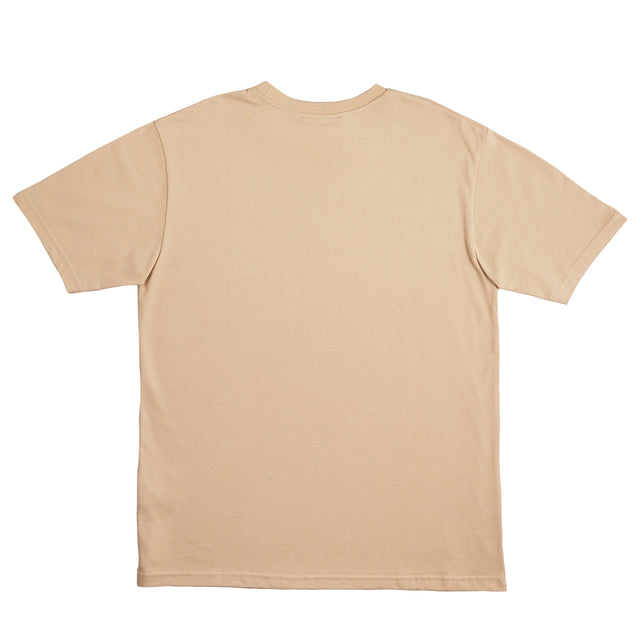 Basquiat T-Shirt Ten Dollar Bill Painting
This exclusive t-shirt features Jean-Michel's classic drawing of a ten-dollar bill. Jean-Michel respected hard work and what it took to earn a living. Finished with a crew neck, short sleeves, and King Pleasure© logo tab on the left sleeve, this soft, 100% cotton t-shirt is an instant classic.
Product details:
100% Cotton
Machine wash
Crew neck
Short sleeves
Straight hem
Size: XS-2XL
Made in Portugal
About the artwork:
Jean-Michel Basquiat, Untitled (10-Dollar Bill), 1982 
Jean-Michel created this 22 1/4x 30-inch piece using acrylic, oil stick, and crayons on paper. The greens, yellows, and its black border make a detailed yet playful rendering of a 10-dollar bill. Untitled (10-Dollar Bill) is a prime example of how Jean-Michel often explored themes such as money, race, and power in his career.
About Jean-Michel Basquiat: 
In 1980's era New York City, Jean-Michel Basquiat was known to walk through the Bowery (an unsafe area in the East Village rife with homelessness at the time) just to hand out money to the people living on the street, usually one-hundred-dollar bills. 
And he didn't just hand out money, he would stop, sit, talk and listen to their stories. Since he had also spent time not knowing where he would rest his head at night, he was curious to know how others had come to their circumstances.

"Jean-Michel was the human embodiment of an act of generosity in every area of his life." –– Lisane Basquiat
© Estate of Jean-Michel Basquiat  Licensed by Artestar, New York