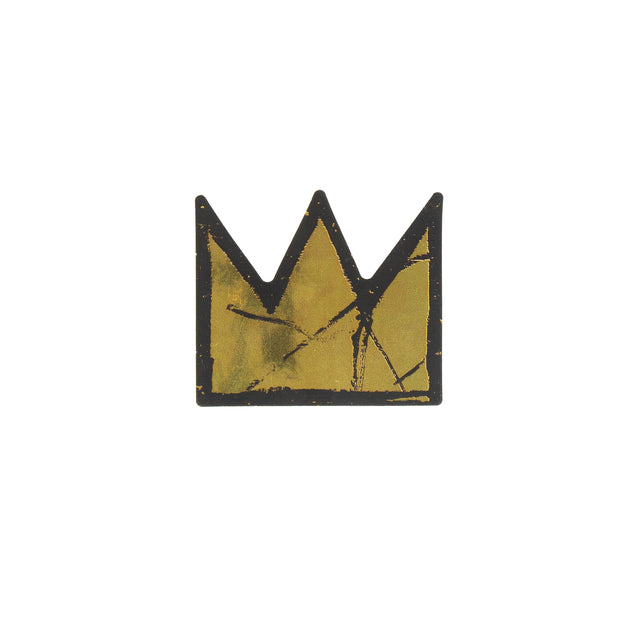 Basquiat Gold Crown Sticker
This iconic sticker showcases one of Jean-Michel's three-point crowns in gold, one of his most recognizable symbols. Display it on anything from electronics, to books and skatedecks. It's the perfect way to show your appreciation for one of the world's greatest artists. 
Product Details:
1 die-cut sticker

Size: 2.67 x 3

Digitally printed on premium vinyl

Dishwasher safe


About the artwork:
Basquiat's Iconic Crown
For Jean-Michel, the crown represented the struggle for power and recognition, particularly for marginalized communities. By incorporating crowns into his paintings and drawings, he celebrated the strength of these groups, while also critiquing the systems that sought to oppress them. 
© Estate of Jean-Michel Basquiat Licensed by Artestar, New York