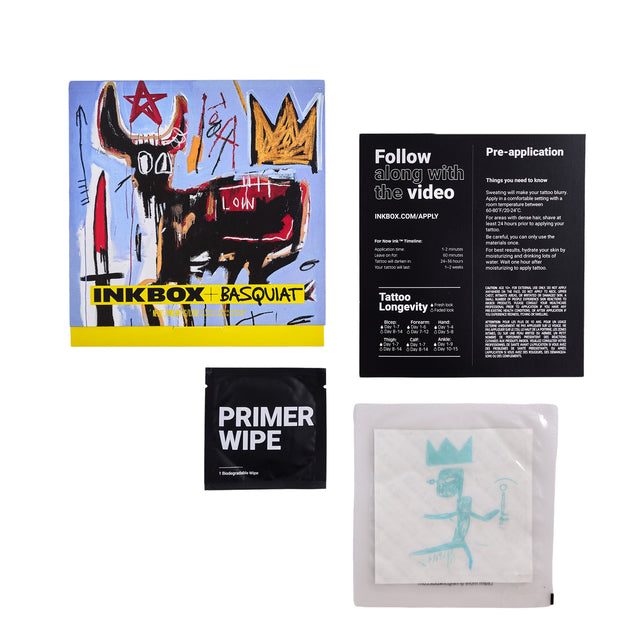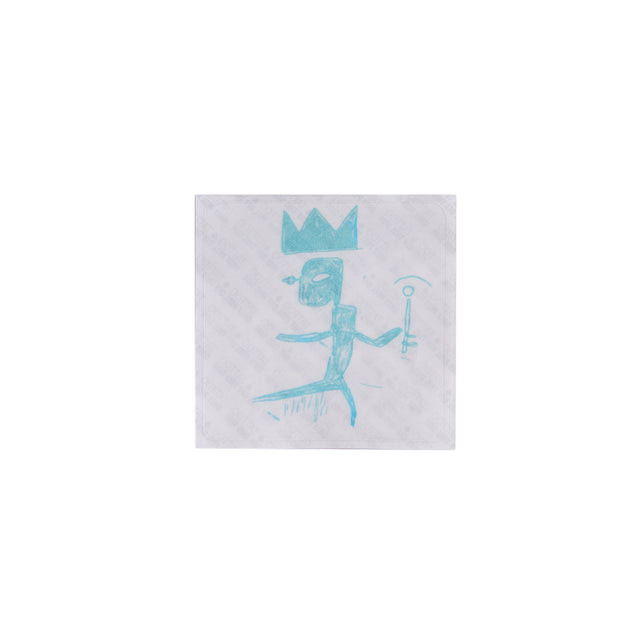 Basquiat Too Much Reign Tattoos
This temporary tattoo makes a long-lasting impression. Showcasing a figure wearing the iconic Basquiat crown, the 4 x 4-inch semi-permanent tattoo is made with skin-safe ink that offers serious staying power. It comes with a primer wipe and step-by-step directions for simple application. The clever made-to-fade tattoo features aspects of Jean-Michel's piece, Untitled (Too Much Reign).

Product details:
Dimensions: 4 x 4 in

Includes Primer Wipe & Step-By-Step Instructions

About the artwork:

Jean-Michel Basquiat, Untitled (Too Much Reign), n.d.
Created with crayon, graphite, and oil stick on paper, this piece features a mix of wordplay, symbols, and sketches, featuring a figure wearing the artist's iconic crown and holding a scepter. 

© Estate of Jean-Michel Basquiat Licensed by Artestar, New York