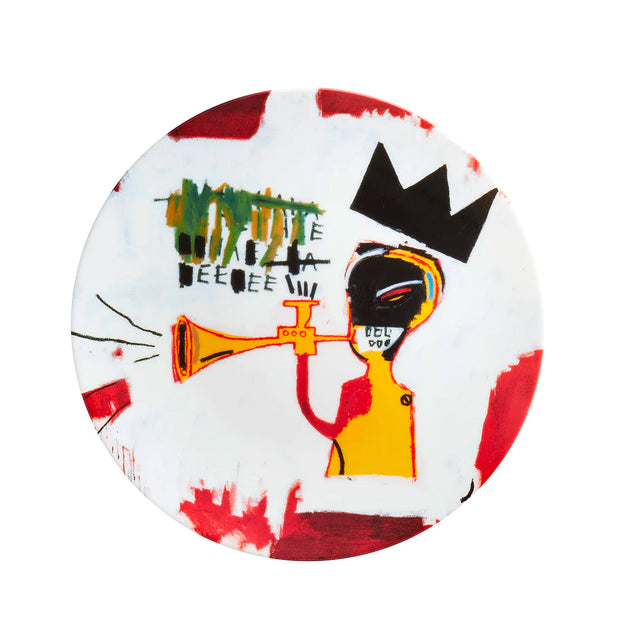 Basquiat Porcelain Plate, Trumpet (1984)
This striking Limoges porcelain plate, crafted in Paris by Ligne Blanche showcases Jean-Michel Basquiat's celebrated artwork Trumpet, 1984. The painting honors the icons of Jazz and narrates the tale of black adversity during an era marked by prevalent racism. This plate makes an exceptional gift for fans of art, culture and jazz alike.
Product Details:
Dimensions: Diam: 10.6"
Material: Glazed Limoges porcelain
Made in France
Care instruction: Hand wash
About the artwork:
Jean-Michel Basquiat, Trumpet, 1984
Motivated by his passion for jazz, Jean-Michel Basquiat created 'Trumpet' in 1984. The vibrant hues, struck-through words, and nods to black cultural heritage are all signature elements of Basquiat. His art pieces often subverted Western narratives by portraying black men as regal figures adorned with his iconic three-pointed crown.