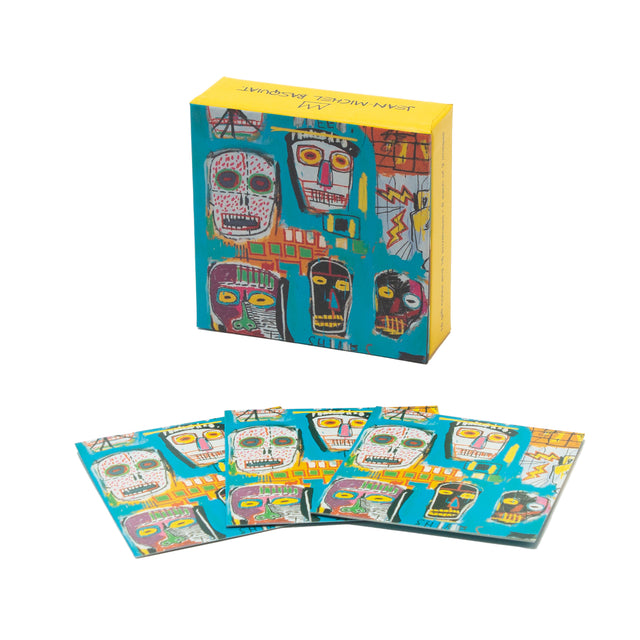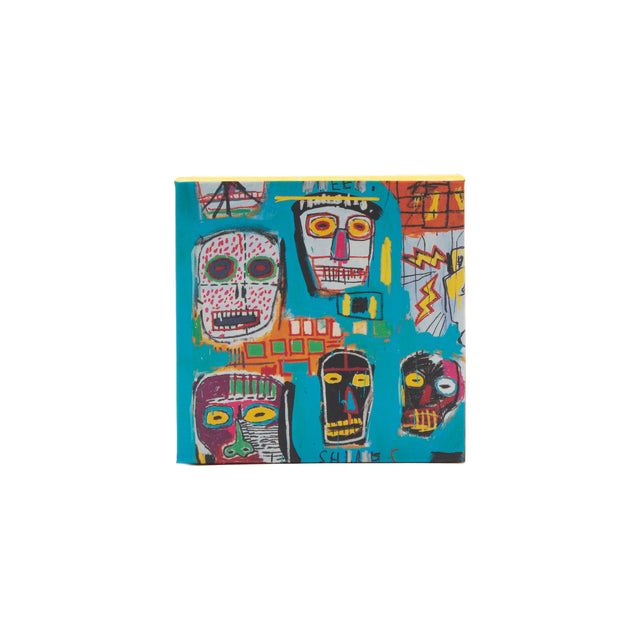 BASQUIAT Mini Fliptop Notecard Box
This mini-fliptop notecard set features a vibrant full-color hardcover design showcasing Jean-Michel's engaging, graffiti-style painting, Mitchell Crew, which he created in 1983. This notecard set comes with envelopes, and are housed in a reusable sleek box with a magnetic closure. Bold, vibrant, and unmistakably Basquiat, these notecards are sure to be saved and appreciated. 
Product details:
16 individual notecards and envelope sets

3.12" x 3.12"
About the artwork: 
Jean-Michel Basquiat, Mitchell Crew, 1983
The 1983 piece Mitchell Crew, was rendered in acrylic, oil stick, and paper collage on canvas, mounted via wood supports. This engaging artwork showcases an array of ten distinct heads, spread out on a canvas that's almost 12 feet long. Every head represents a different character, creating a compelling visual landscape for the viewer to explore.