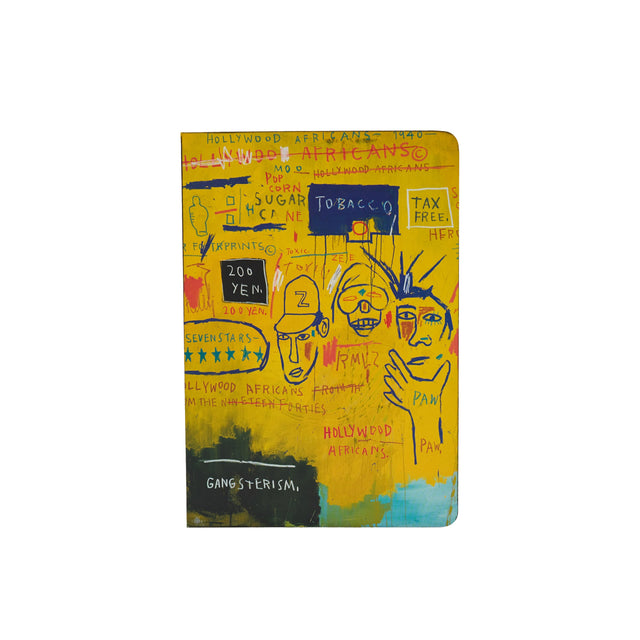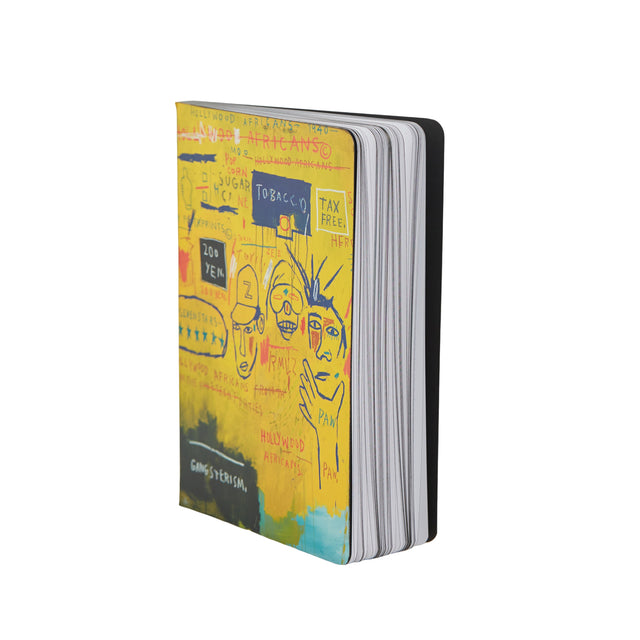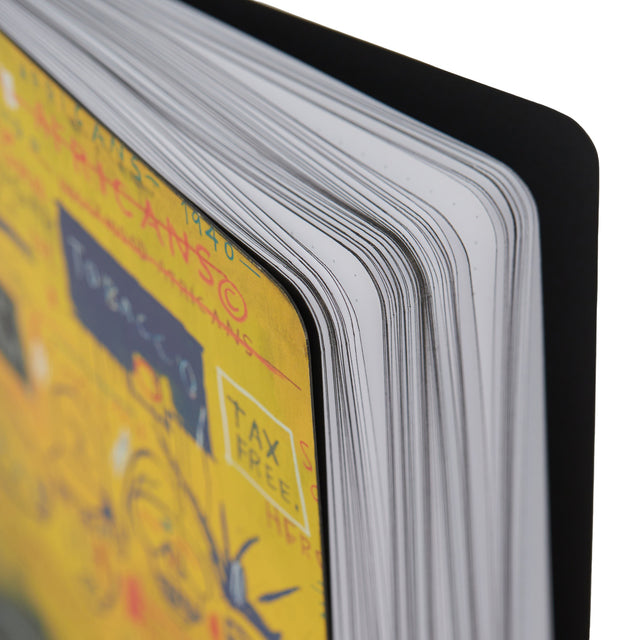 Basquiat Hollywood Africans A5 Notebook
Start a new chapter with this bold A5 Notebook. Colorful and vibrant, this notebook is perfect for journaling, drawing and note taking. Each page printed is with a light dot grid for organizing ideas. The cover features Jean-Michel's painting, Hollywood Africans (1983), which explored African American stereotypes in Hollywood, making it the perfect notebook for those who want to break the mold.
Product details:
Features the Basquiat artwork "Hollywood Africans,"

1983

Hardcover Bright Yellow, Black, & Turquoise

250 Dot Grid Pages

D

imensions: 145 × 210 mm (5.70 × 8.26 in)
About the artwork:
Jean-Michel Basquiat, Hollywood Africans, 1983
During a visit to Los Angeles, California in 1983, Jean-Michel painted Hollywood Africans, which was part of a series that investigated African American themes within the entertainment industry. By applying solid swatches of acrylic paints of yellow, black, and turquoise, Jean-Michel infused the canvas with a spirit and intensity that is uniquely his own. 
© Estate of Jean-Michel Basquiat Licensed by Artestar, New York