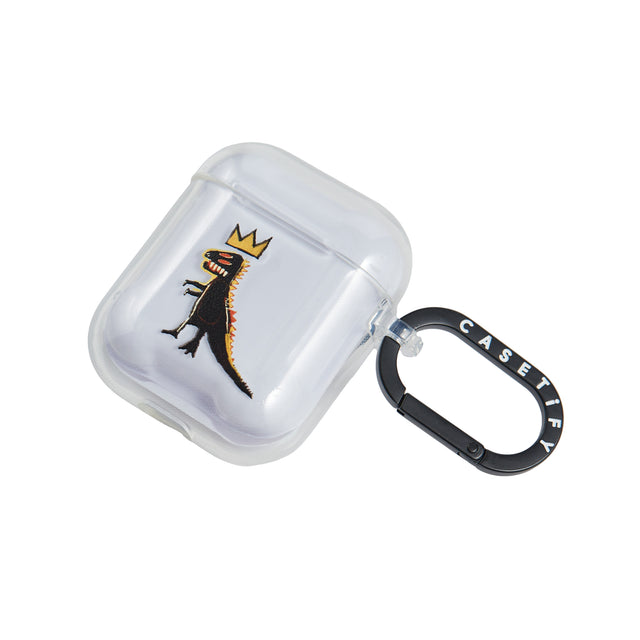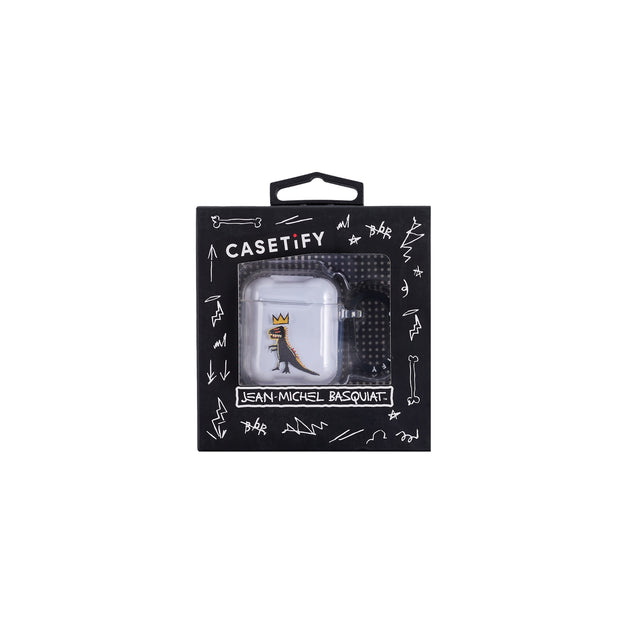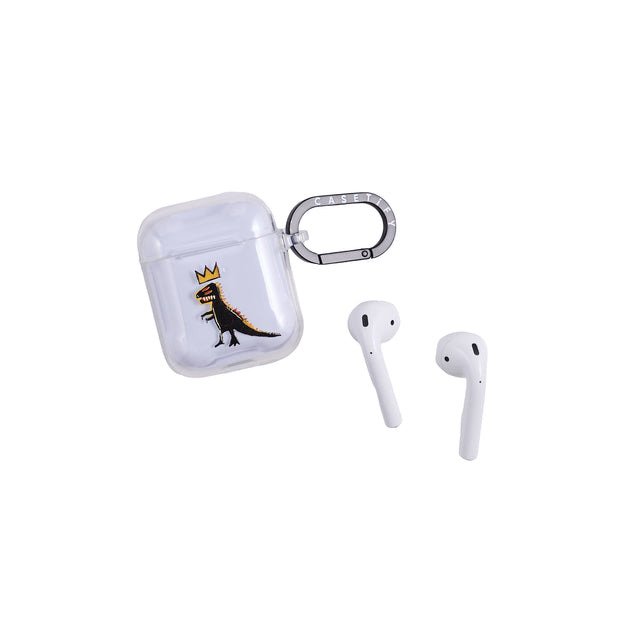 Basquiat Pez Dispenser Air Pod Case
Never lose your AirPods again with this stylish case which proudly showcases Jean-Michel's iconic Pez Dispenser (1984). The case offers protection against damage and gives you another way to enjoy Basquiat's artwork. This hardshell casing is sleek, lightweight and includes a ring clasp for safekeeping. 
Product details:
Includes Key Ring Clasp

Premium Quality Materials 

Protection: Basic

Weight: Light

Precision Charging Port 
About the artwork:
Jean-Michel Basquiat, Pez Dispenser, 1984
In this work, Jean-Michel Basquiat explores the theme of popular culture and his memories of childhood by featuring a dinosaur adorned with the artist's trademark crown symbol. The title references the candy company Pez and its dispensers shaped like popular culture characters. Through the use of recognizable imagery and references to a well-known brand, Basquiat masterfully draws attention to the pervasive nature of consumer culture in 1980s America.
© Estate of Jean-Michel Basquiat Licensed by Artestar, New York