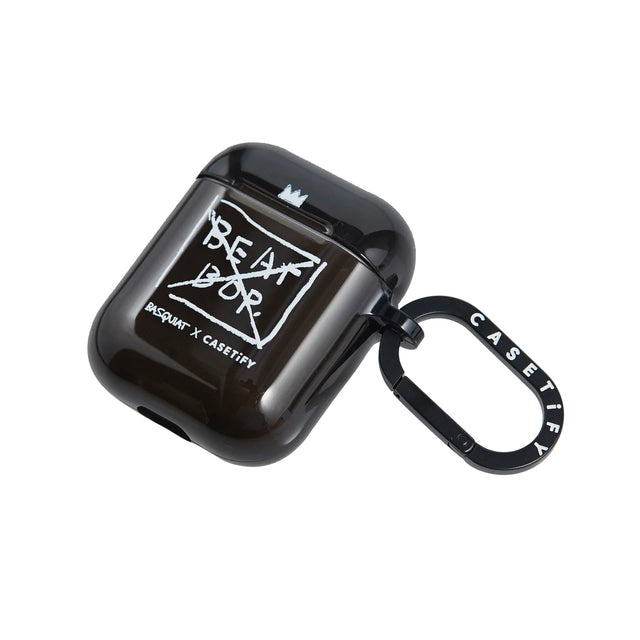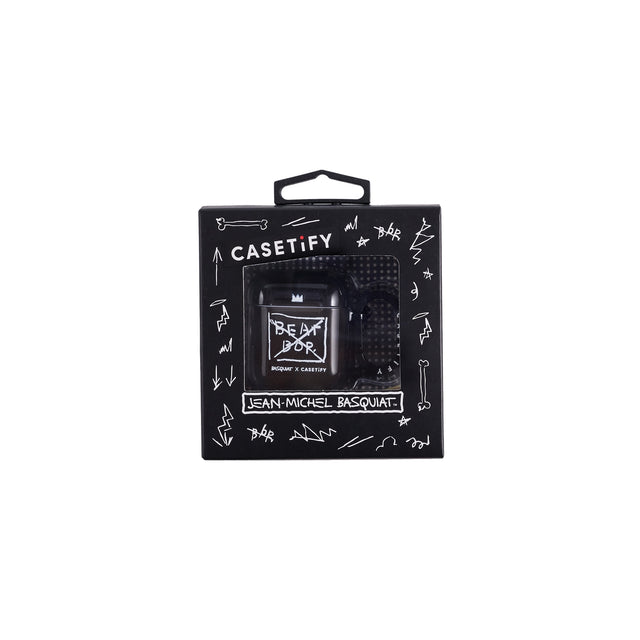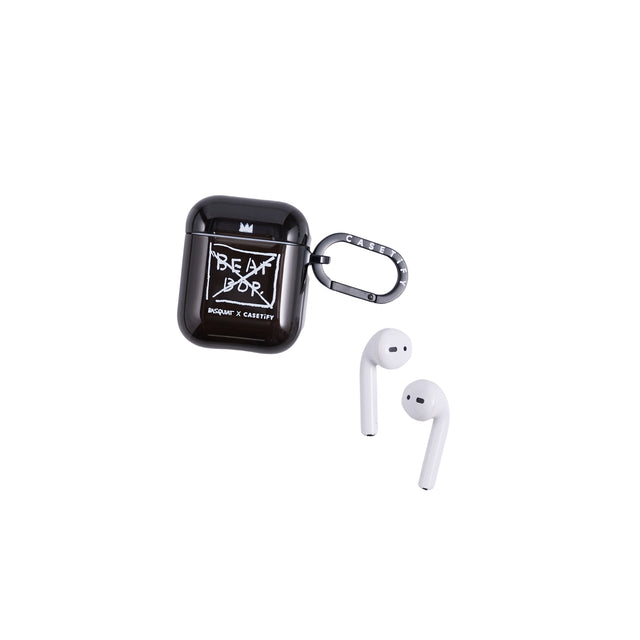 Basquiat Air Pod Case Beat Bop Design Black
Bring on the beats with this celebration of hip-hop history. This AirPod case features Basquiat's iconic artwork, Beat Bop, 1983. Created by Jean-Michel as cover art for the rap album of the same name that he produced and arranged with K Rob and Rammellzee. Beat Bop went on to become one of the 100 Greatest Hip Hop Songs of all Time by Rolling Stone. The black and white case provides lightweight protection and includes a sturdy key ring for safekeeping. 
Product details:
Key Ring Clip Precision

Charging Port
About the artwork:
Jean-Michel Basquiat, Beat Bop, 1983 The 1983 artwork Beat Bop masterfully fuses the raw energy of graffiti art and music through cryptic symbols, iconography, and text. Jean-Michel produced and arranged the hip hop classic, "Beat-Bop" with K Rob and Rammellzee which featured the Beat Bop artwork on its album cover. Jean-Michel produced and self-financed the album and released it under his own Tartown record label. 
© Estate of Jean-Michel Basquiat Licensed by Artestar, New York