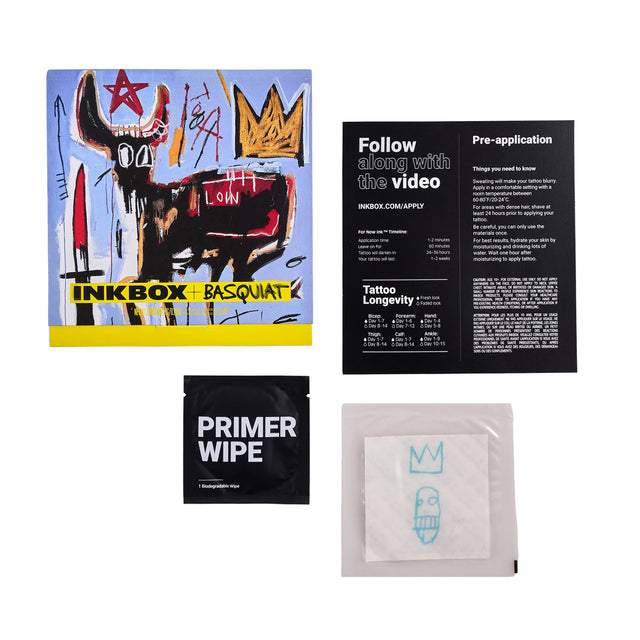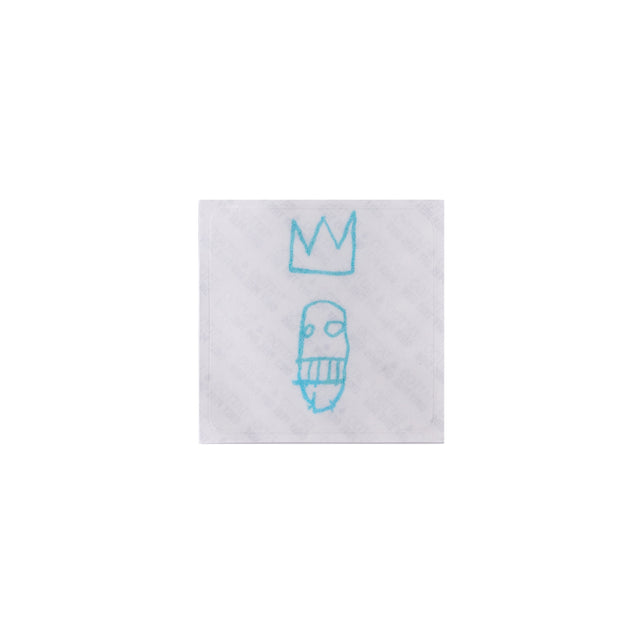 Basquiat Sugar Ray Robinson Temporary Tattoo 3X3
This temporary tattoo is a real knockout. This wearable artwork is a great way to celebrate Jean-Michel's powerful piece, Sugar Ray Robinson, 1982 - an homage to one of his favorite boxers of all time. Made with skin-safe ink, this 3" x 3" temporary tattoo is easy to apply and simple to remove. 
Product details: 
Tattoo Canvas Size Dimensions: 3 x 3 inches 

Includes Primer Wipe & Step-By-Step Instructions 
About the artwork
Jean-Michel Basquiat, Sugar Ray Robinson, 1982
The iconic artwork by Jean-Michel was painted using acrylic and oil stick, on canvas, in his most celebrated year, 1982. The large-scale work at 60"x48" is a portrait of the famous boxer Sugar Ray Robinson. As a self-made legend who had fought to overcome obstacles and become a boxing champion, Robinson's triumph reflects Jean-Michel's own rise in the white-dominated art world. 
© Estate of Jean-Michel Basquiat Licensed by Artestar, New York