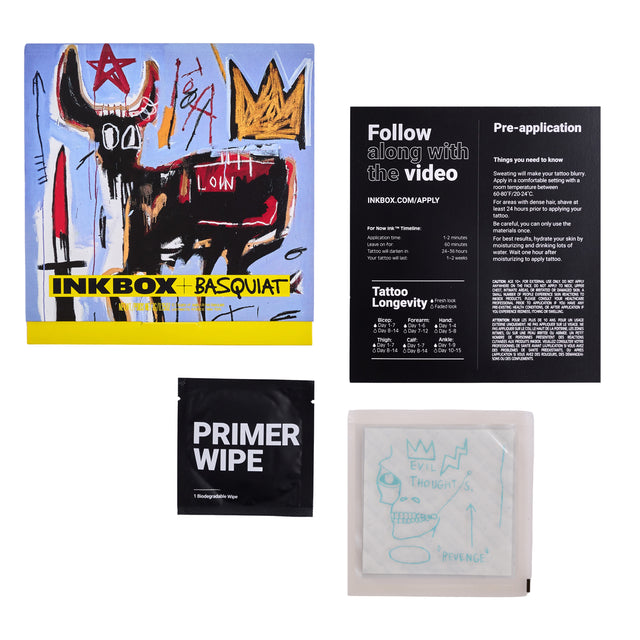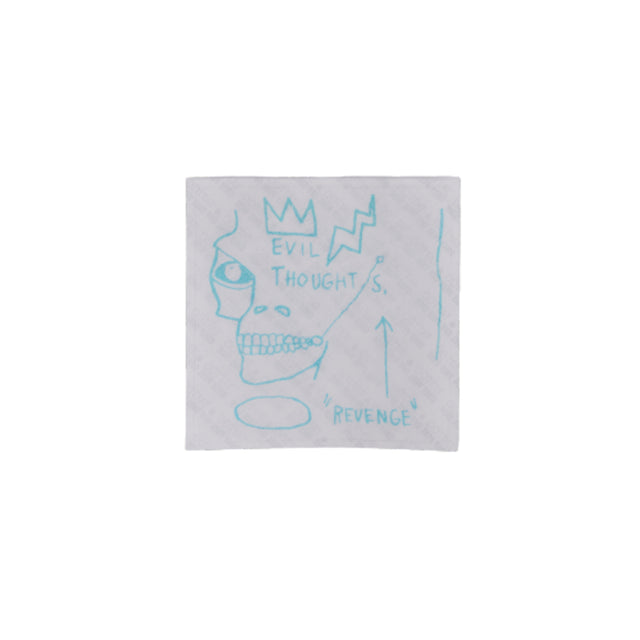 Basquiat Evil Thoughts Temporary Tattoo 4" x 4"
A temporary tattoo with timeless impact, this 4" x 4" made-to-fade tattoo is designed with skin-safe ink that's easily applied and removed. The tattoo features Basquiat's iconic work "Evil Thoughts", featuring a mix of powerful words and enigmatic symbols showcasing the best of Jean-Michel's contemporary graffiti-style art style.  
Product details:
Tattoo Canvas Size

: 4 x 4 inches 

Includes Primer Wipe & Step-By-Step Instructions 


About the artwork:
"Evil Thoughts" is a visually striking artwork by Jean-Michel Basquiat, which demonstrates the artist's unique style and social commentary. Produced during his most iconic year of 1982, the painting features a series of words and symbols rendered in a bold, expressive manner, with a central figure that is at once captivating yet fragile.
© Estate of Jean-Michel Basquiat Licensed by Artestar, New York