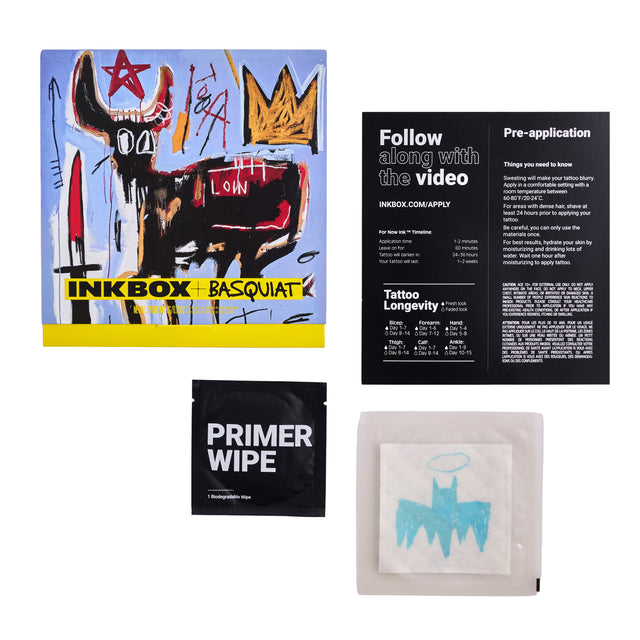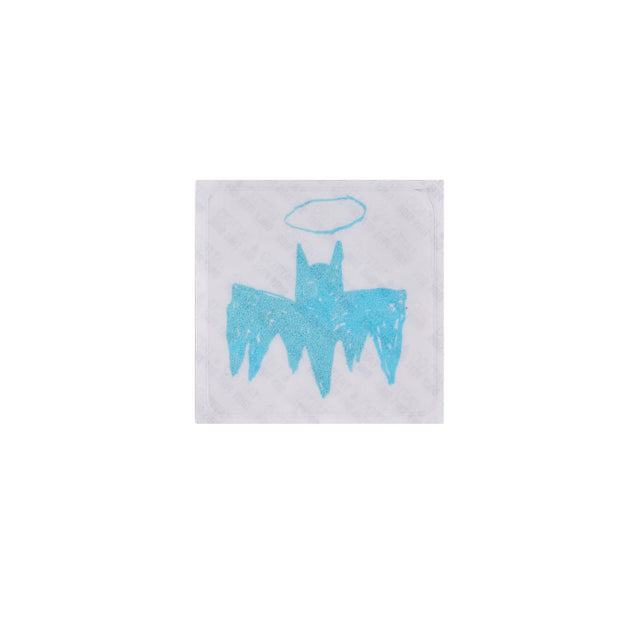 Jean Michel Basquiat Batman Tattoo 3X3
In the spirit of Jean-Michel's love for superheroes and childhood cartoons, this temporary tattoo features his striking 1983 version of Batman's bat signal, to which he added his own spin – a saintly halo.
The 3" x 3" tattoo is designed with skin-safe ink intended to slowly fade, and comes with step-by-step instructions for quick and easy application.
Product details:
Dimensions: 3" x 3"

Includes primer wipe & step-by-step instructions
About the artwork:
Jean-Michel Basquiat, Batman, 1983
Jean-Michel created the artwork, Batman (1983), as an homage to the superheroes he idolized as a child. Many of his early works reflect the television shows and cartoons that he and his sisters, Lisane and Jeanine, used to watch during their formative years growing up in Brooklyn.
© Estate of Jean-Michel Basquiat Licensed by Artestar, New York