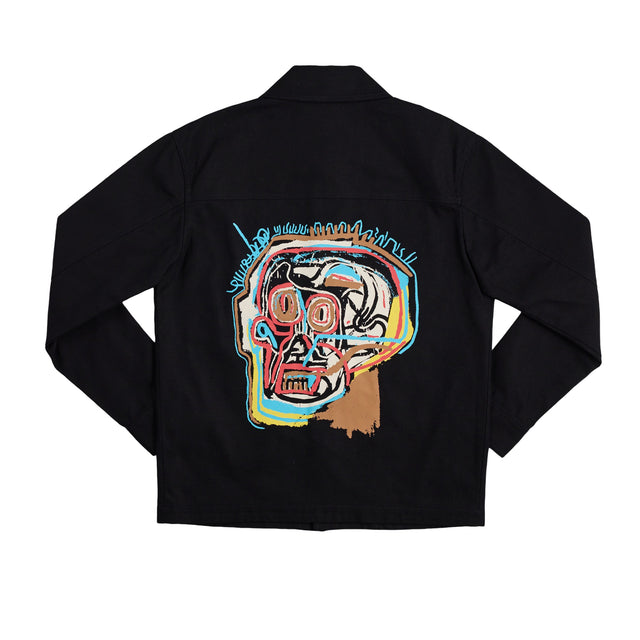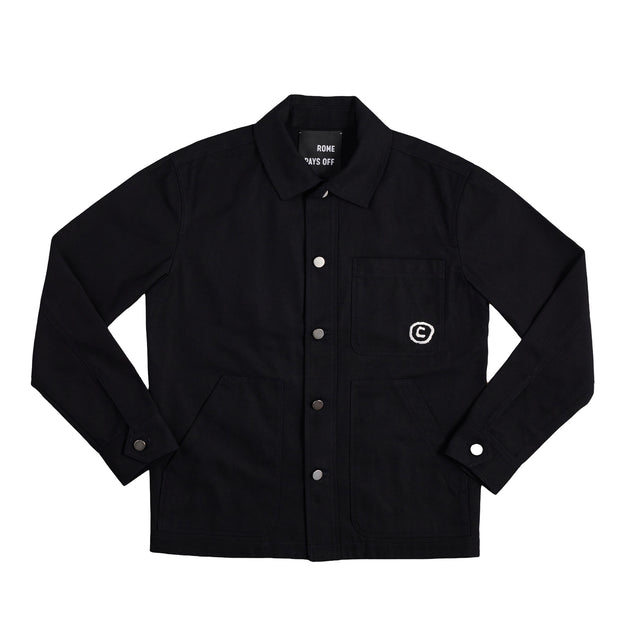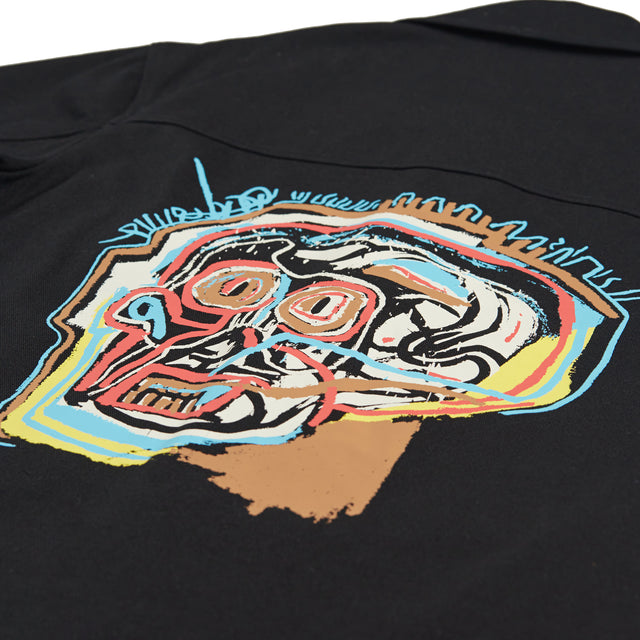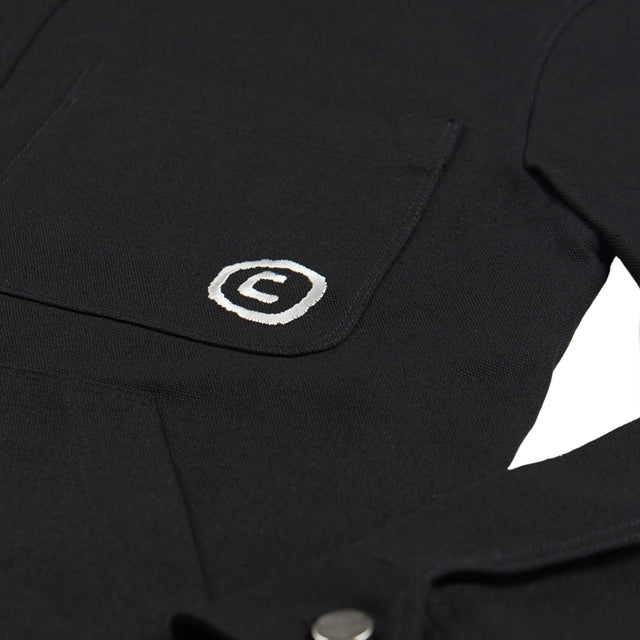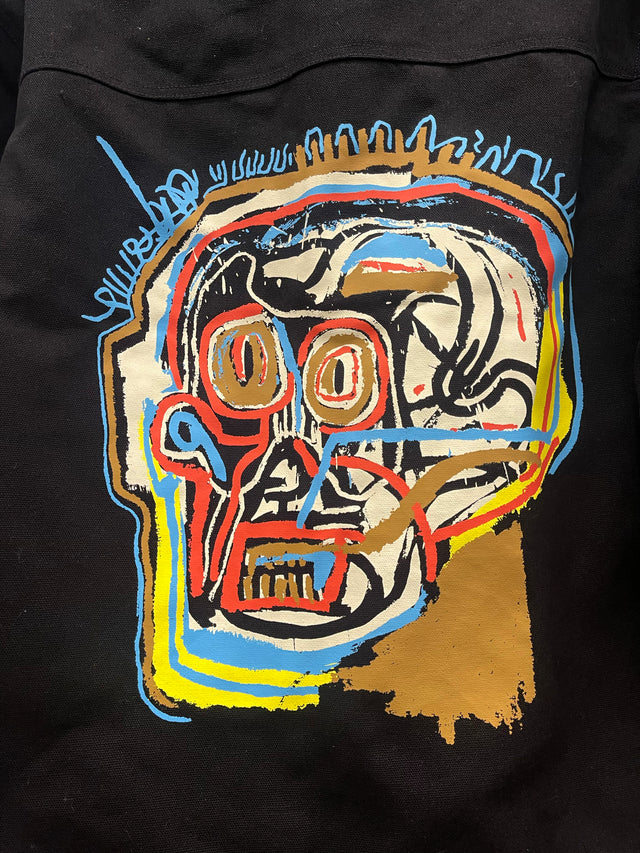 Basquiat Skull Denim Jacket
This black denim jacket is crafted from 100% cotton with a comfortably loose fit and a classic collar with matt silver metal buttons. Embroidered on the left front is Basquiat's hand-hewn copyright symbol which he used as a visual metaphor to challenge the traditional power dynamics in the art world.
The back features the vibrant artwork, Untitled, Head (1982) one of Jean-Michel's most celebrated pieces, painted in what many consider to be one of his most prolific years. 
Product details:
Gender Neutral

100% cotton canvas shell with cotton poplin lining



Button front and cuffs
Size: XS-XXL
Made in Portugal
About the artwork:
Front – Basquiat's hand-drawn Copyright symbol
The copyright symbol "©" can be found frequently in the works of Jean-Michel Basquiat, whether it be in his notebook texts or larger compositions. This symbol serves as a means for him to assert ownership over words and ideas, as well as a commentary on consumer culture.  By incorporating the symbol into his work, he was making a statement about the importance of recognizing and valuing the contributions of Black artists, who have been historically marginalized. 
Back – Untitled, Head (1982)
Fascinated by anatomy from a young age (his mother gave him a copy of Gray's Anatomy when he was 7), heads and skulls became recurring images in Basquiat's work. Many consider the heads Basquiat painted as some of his most autobiographical work. Deeply rooted in his identity as a Black artist in America, Jean-Michel's use of heads and skulls are evocative of African masks and also allude to his father's Haitian heritage.

 
© Estate of Jean-Michel Basquiat  Licensed by Artestar, New York