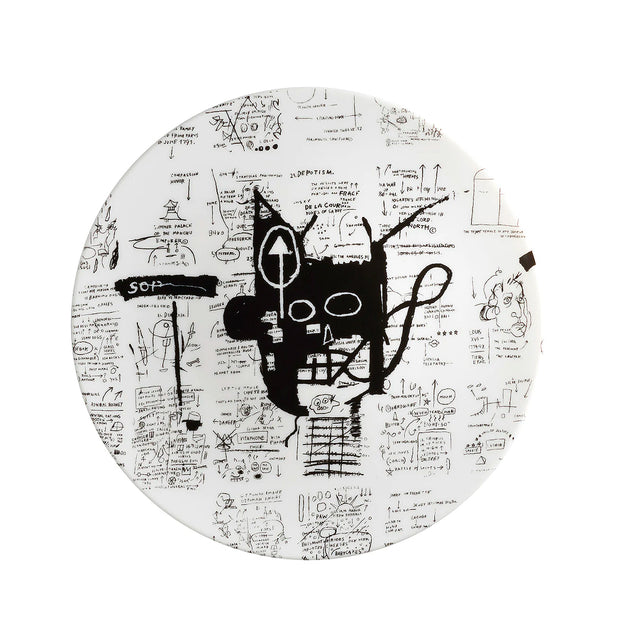 Basquiat Porcelain Plate, Return of the Central Figure (1983)
This intriguing Limoges porcelain plate, crafted in Paris by Ligne Blanche showcases Jean-Michel Basquiat's celebrated artwork Untitled, (Return of the Central Figure), 1983. This stunning black-and-white artwork features a series of intricate drawings including Jean-Michel's signature arrows, cross-outs and heads. The verso shows details about the plate and the artist's stamped signature. This plate makes an exceptional gift for fans of art and culture alike. 
Product Details:
Dimensions: Diameter 8.26" 
Material: Glazed Limoges porcelain
Arrives in Ligne Blanche gift box
Made in France
Care instruction: Hand wash
About the artwork:
Jean-Michel Basquiat, Untitled (Return of the Central Figure), 1983
Filled with Basquiat's signature symbols and electrifying spirit, 'Untitled' merges visuals, text, and movement in a colorful dance that reflects Jean-Michel's core themes and innovative approach. Composed of 28 drawings on canvas, accentuated with oil-stick, 'Untitled' showcases bold white strokes against a primarily black background, offering a powerful statement that challenges traditional views on Blackness.