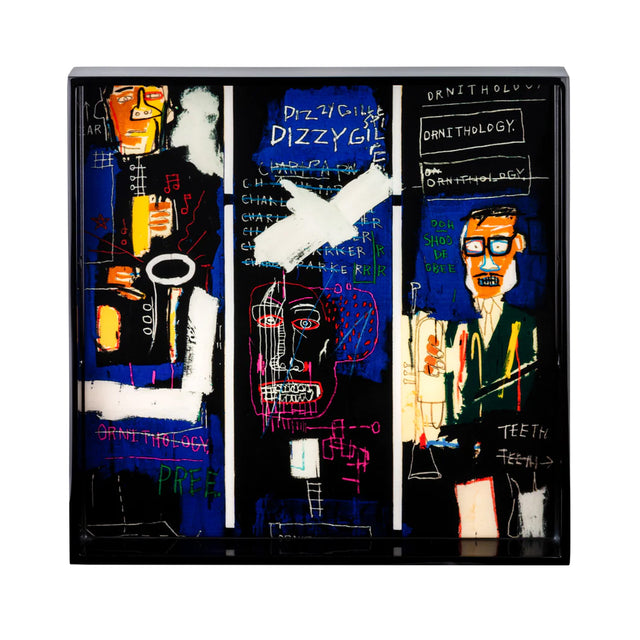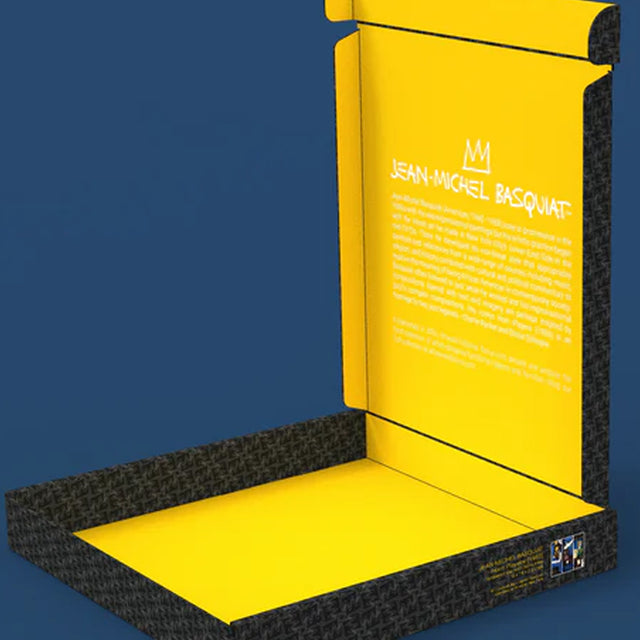 Basquiat "Horn Players" Lacquered Square Tray With Fabric Inlay and Handles
This Artware exclusive pairs Jean-Michel Basquiat's iconic Horn Players (1983) with a beautifully hand-crafted lacquered tray. This square tray is great all over the house - on your coffee table, in the bathroom, for serving cocktails, or catching mail - and comes in an elegant custom box for easy gifting.
Product Details
Features Horn Players, 1983

Lacquered tray with fabric inlay and handles

Size: 16 x 16 x 2 inches

Custom gift box
About the Artwork:
Jean-Michel Basquiat, Horn Players, 1983
This artwork pays tribute to renowned horn players Charlie Parker and Dizzy Gillespie. Parker, with his alto saxophone, is depicted on the left, while Gillespie and his trumpet are on the right. Recognized as some of the finest jazz musicians, their bebop style has greatly influenced modern jazz. The painting also references Parker's famous 1946 jazz standard "Ornithology." Jean-Michel Basquiat, a passionate jazz enthusiast and musician, showcases in this piece the connection between his spontaneous painting style and the creative process of jazz composition.
© Estate of Jean-Michel Basquiat, Licensed by Artestar, New York