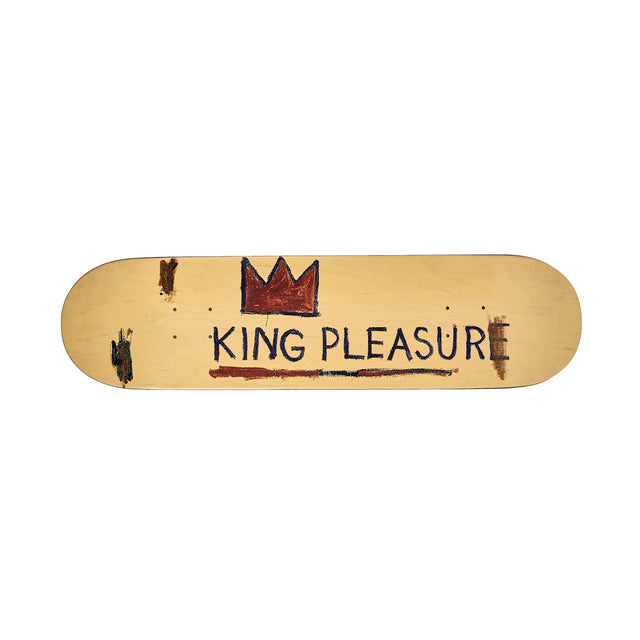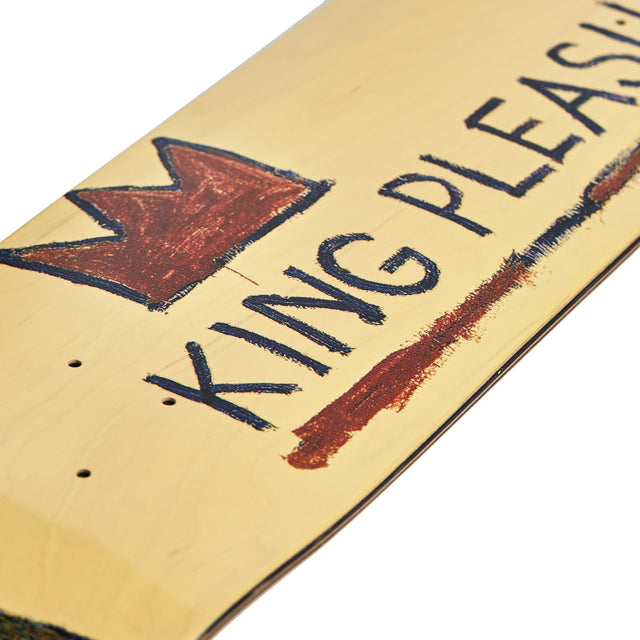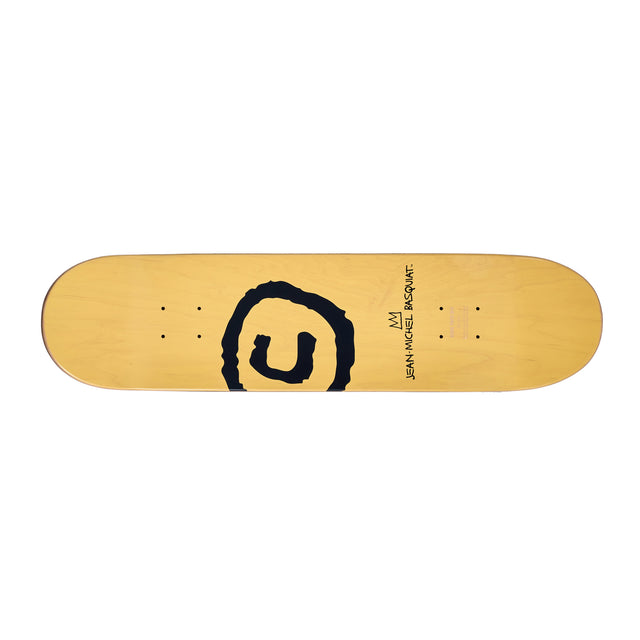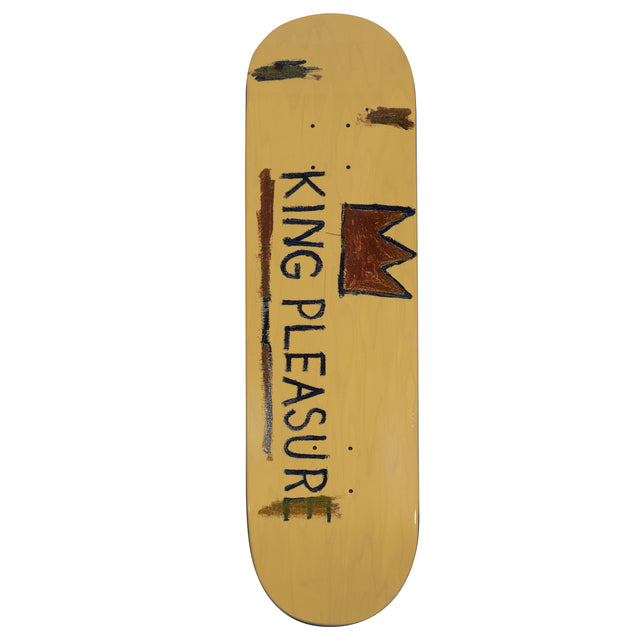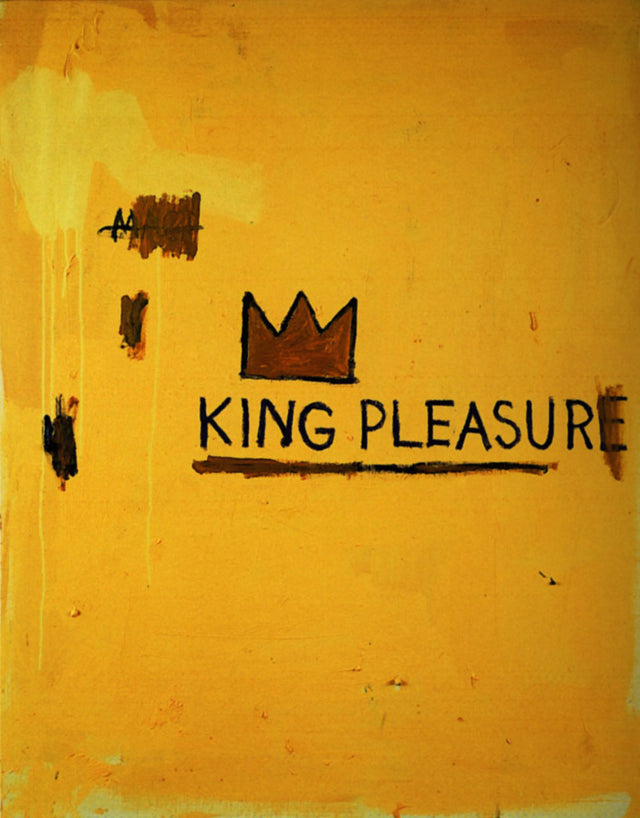 Basquiat King Pleasure© Skateboard Deck
This custom skate deck features Basquiat's iconic crown and 1987 painting, King Pleasure. The deck is made from 7-ply of 100% North American Maple and bonded with Epoxy Resin, ensuring a smooth and sturdy ride.
Whether you're cruising through the city or hanging on your wall, this deck turns heads and makes you feel connected to the spirit of creativity and self-expression that Basquiat embodied.
Product details:

• Longer deck life, holds "pop" longer
• Individually pressed to ensure every deck is exactly the same
• Every deck is held in a climate-controlled curing room to ensure no warpage
• Graphics utilize both single-level and raised ink areas
• Contributes towards the National Forest Foundation tree planting program
• Each board measures 8x31.6 in. (20.3x80.3 cm) 

About the artwork: 
King Pleasure, 1987
King Pleasure is the title of a painting created by Jean-Michel in 1987 and the name of a bebop-loving bartender turned jazz vocalist whose first hit, in 1952, "Moody's Mood For Love," catapulted him to fame. The song was a favorite of the WBLS DJ Frankie Crocker, who played it at the close of his show every night in the 1970s. Gerard Basquiat, Jean-Michel's father, was also fond of the tune.
King Pleasure also refers to the highly acclaimed Jean-Michel Basquiat King Pleasure exhibition that was organized and curated by the family of Jean-Michel Basquiat, currently on exhibit in Los Angeles after its initial New York City run. The groundbreaking show includes over 200 never-before-seen and rarely shown paintings, drawings, multimedia presentations, ephemera, and artifacts that tell the story of Jean-Michel from an intimate perspective, intertwining his artistic endeavors with his personal life, influences, and the times in which he lived.

© Estate of Jean-Michel Basquiat  Licensed by Artestar, New York