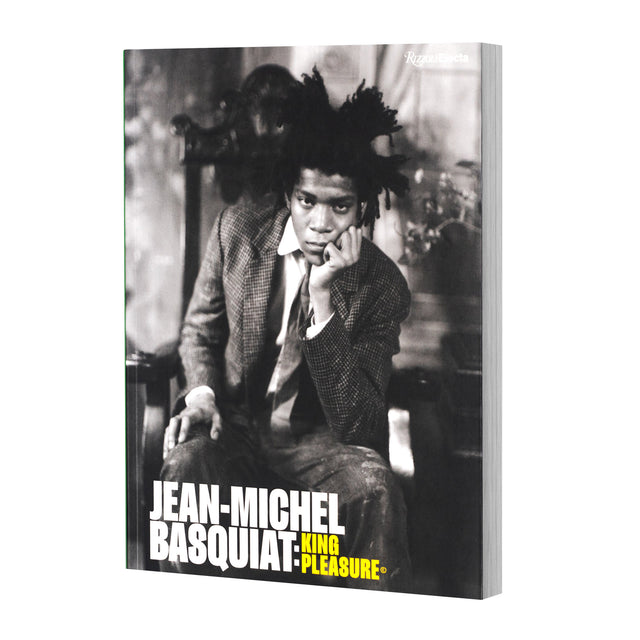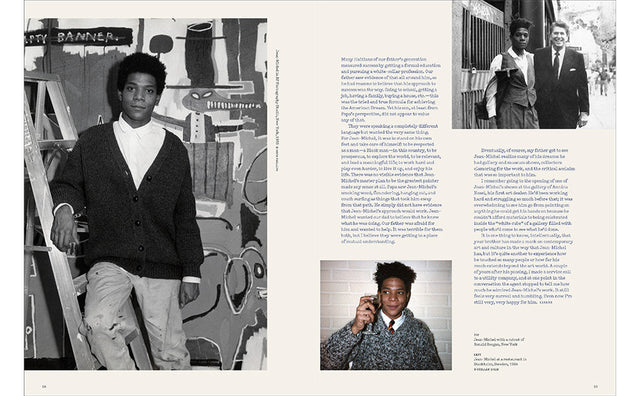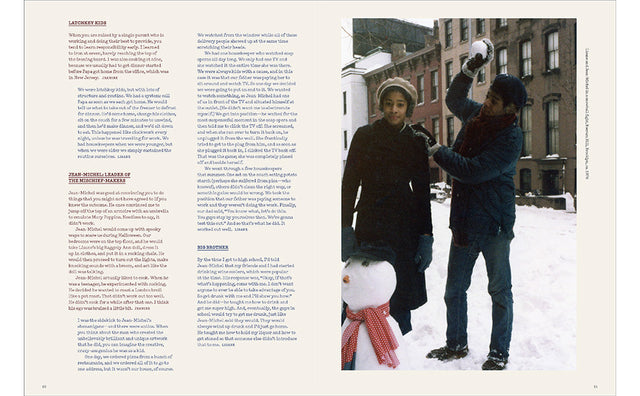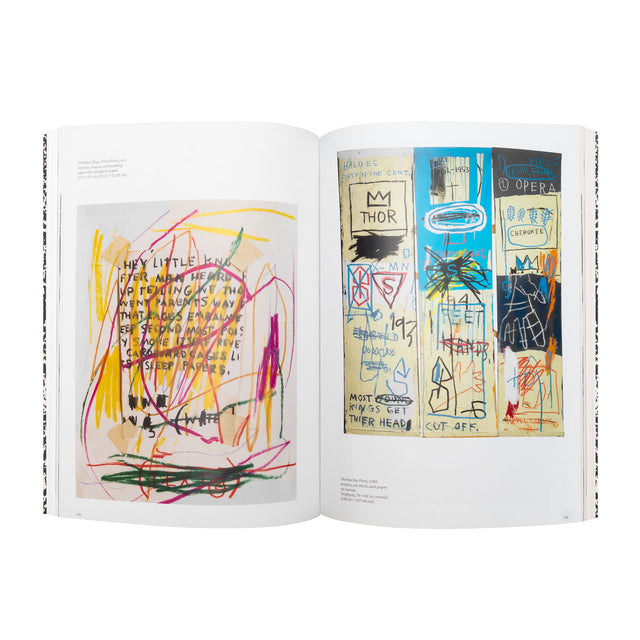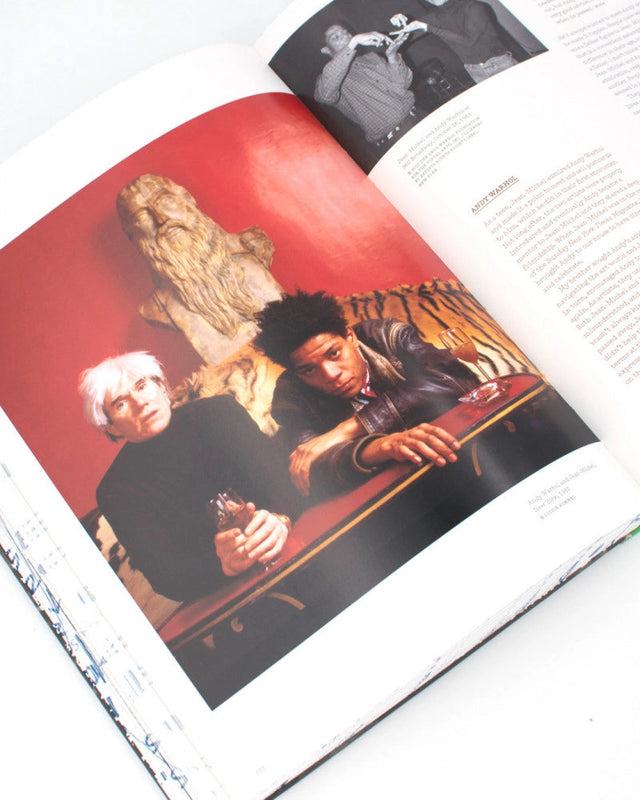 Jean-Michel Basquiat King Pleasure© Catalog Softcover
This landmark volume tells the story of Jean-Michel Basquiat from the intimate perspective of his family, intertwining his artistic endeavors with his personal life, influences, and the times in which he lived, and features for the first time work from the Estate's largely unseen and significant collection of paintings, drawings, sketches, and ephemera across 336 pages.

Organized by Jean-Michel's family, the exhibition and accompanying catalog feature over 200 never-before and rarely-seen paintings, drawings, ephemera, and artifacts.
The artist's contributions to the history of art and his exploration into our multi-faceted culture—incorporating music, the Black experience, pop culture, African American sports figures, literature, and other sources—are showcased alongside personal reminiscences and firsthand accounts providing unique insights into Basquiat's creative life and his singular voice that propelled the social and cultural narrative that continues to this day.
 
Structured around key periods in his life, from his childhood and formative years, his meteoric rise in the art world and beyond, to his untimely death, the book features in-depth interviews with his surviving family members. 
Dimensions: 
8.27 x 1.3 x 10.94 inches
Buyer reviews:
"I couldn't be happier to have gotten my hands on one of these books. I knew it was a must-have! The details and the quality is immaculate. Special shout-out to the Basquiat family for making it happen." – Sam 
"Had my Son order book for me. Arrived today. Have to thank the Family so much for this wonderful book.!! I did a happy dance. Beautiful art. Love layout and the generosity of art provided!!" – Y.C.
"This is one of the best compilations of Basquiat's life. It is written with such class, compassion and love from his blood, his sisters. Every page makes you stop, read, look and think about why geniuses live they way they lived. His sisters narrated so vividly about their lives with him, that you have to stop reading and telling yourself: Now I got it!! Love, love this book!! I can identify so much with the culture and time this artist was around that I can certainly understand the way he expresses his way of seeing life on a canvas. Buy it! It's so worth it!." – Sharon A.
© Estate of Jean-Michel Basquiat  Licensed by Artestar, New York