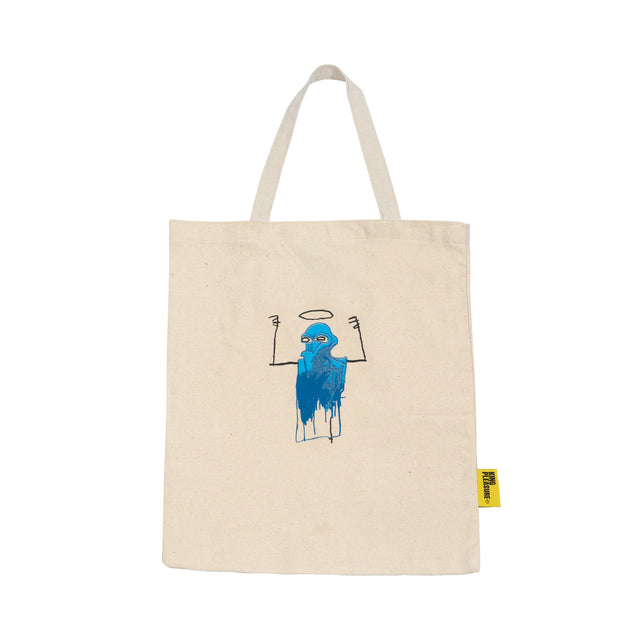 Basquiat Canvas Tote "Little Guy"
This captivating canvas tote bag features a loveable little blue character with a halo that Jean-Michel enjoyed drawing. Its sturdy construction and oversized carrying capacity make this an absolute must-have for anyone on the go.
Whether you're trekking through the city or packing for a day at the beach, this tote bag is a real head-turner that connects you to the spirit of creativity and self-expression that Basquiat embodied. 
Product details:
100% cotton canvas
Rolled handles for comfort and durability
14x15x8 Inches (at its widest)
Lined with 100% cotton poplin
Includes Official

King Pleasure© logo tab

Natural "off-white" color

Made in China

About the artwork: 
Jean-Michel's characters and penchant for satire bring back memories of the playfulness of our childhood- giggling over cartoons, dancing and wrestling around our home, playing freeze-tag, hide-and-go-seek, and merciless games of punch-car in the back seat of our car during long drives. – Jeanine Heriveaux
© Estate of Jean-Michel Basquiat  Licensed by Artestar, New York